Note: Bjarni's final show as Billy in the Iceland production of the show at the Reykjavik City Theatre was on 13-Feb-2016.
Debut: 28-Nov-2015 (Rekjavik)
Total Performances as Billy: 9  (No partial shows)
Bjarni Kristbjörnsson was 11-years-old upon his Billy debut and lives and goes to school in a small town about 15 minutes southwest of Reykjavík called Mosfellsbær.
Bjarni has been fascinated with performing his whole life. In front of the camera, he has appeared in films such as Sumarbörn (Children of Summer) and in commercials.  He has also performed with an amateur theatre group in his home town.
In addition to his performing, Bjarni practices gymnastics and plays the drums in his school band. 
As for BETM, Bjarni has been with the Iceland production from the beginning, alternating the role of Billy's best friend Michael with actor Grettir Valsson. During that time, he's also been training for the role of Billy and, with his debut, Bjarni becomes the 4th boy to play the role in Reykjavik and the 117th young actor to portray Billy Elliot on stage professionally in the world.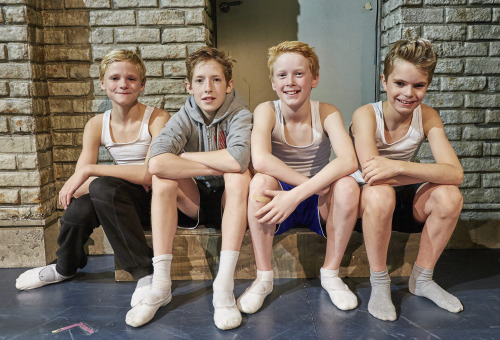 For more information about Bjarni visit:
______________________________________