Note: Cole Riney's final show as Billy in Billy Elliot the Musical (BETM) in Jefferson City MO, presented by Capital City Productions was on August 22, 2020.
Debut: August 13, 2020 (Jefferson City, MO)
Total Performances as Billy to Date: 8 (No partial shows)
Cole Riney was 12 years old (d.o.b. = 19-Dec-2007) when he debuted as Billy Elliot in the Capital City Productions (CCP) presentation of Billy Elliot The Musical. Cole hails from Hallsville, MO where he lives with his mom and dad, Kristin and Peter, and older sister Emmalee and younger sister Lilli. He'll be entering the seventh grade at Hallsville Middle School this month.
Cole's performance training began in 2017 at PACE Youth Theatre in Columbia, MO, where he's had roles in productions such as Tarzan and at TRYPS Children's Theater in Cinderella. Most recently Cole appeared as young Clyde in the CCP production of Bonnie and Clyde The Musical. After his performance in Tarzan, Cole fell in love with tap dancing and has taken classes in it for the past three years. After Cinderella he added ballet to his dance repertoire.
Some of Cole's dance training takes place at Columbia Performing Arts Centre (CPAC). He is a member of the 2019-20 CPAC Collective Team, which is a program for dancers aged 10 and over in which they train for three to four hours per week and attend two to three competitions per year.
Among his other performing strengths, Cole has an angelic singing voice. He studies voice with Nollie Moore, the director of the Music Program and an instructor of voice at Columbia College. Cole's fine voice is very ably demonstrated in this video:
https://youtu.be/kPy5e5NTO0o
Credit: Video by Cole Riney
Cole's debut performance as Billy on 13-Aug-2020 makes him the 293rd young actor to play the role of Billy Elliot worldwide.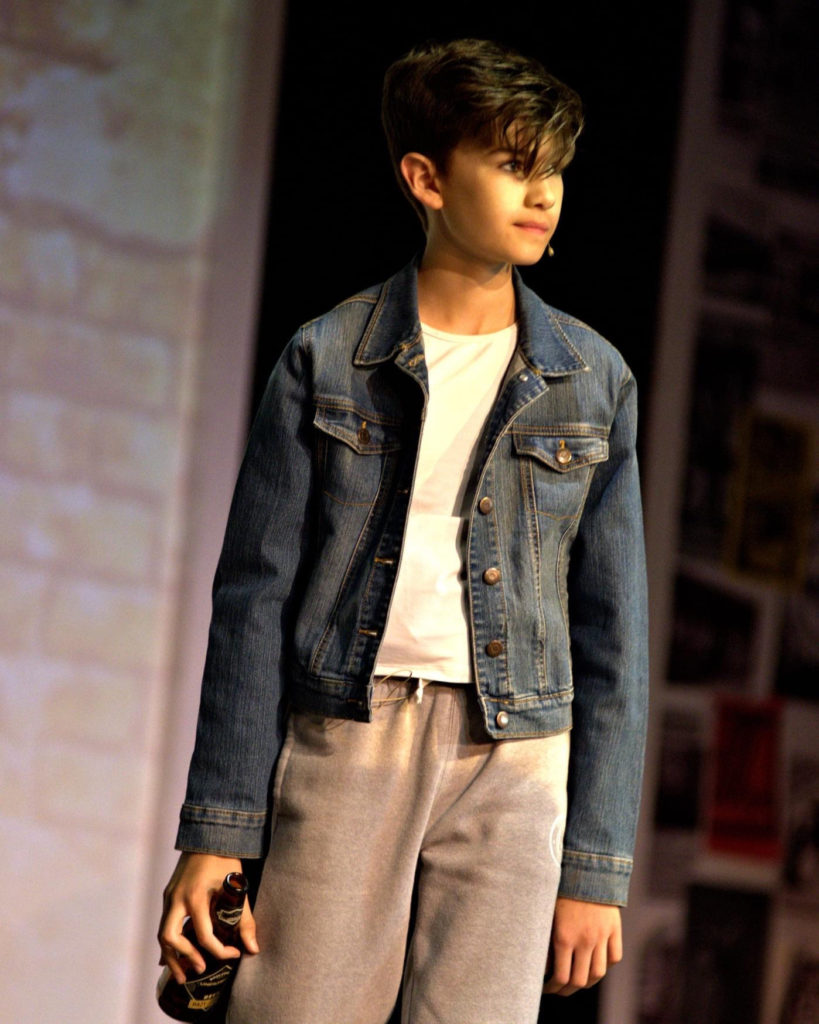 For more information about Cole Riney, visit:
______________________________________
To Capital City Productions' Main Page
To A Complete Listing of All BETM Articles