Note: Euan's last show as Billy in the West End (London) production of the show was on 9-Apr-2016.
Debut: November 16, 2015 (London)
Total Performances as Billy: 41.25  (Includes closing show credited @.25)
Euan Garrett was 12-years-old at the time of his debut as Billy Elliot. His hometown is East Lothian in Scotland, though he is currently from Manchester, England. His family consists of mother Dawn Adam, father John and sister Erin.  His early academics were attained at the Law Primary School in East Lothian. In addition to performing, Euan's other interests include running (he has competed in national events), rugby and training in Shotokan Karate.
Euan began dancing at the age of seven. That training has taken place at the Morag Alexander School of Dance in North Berwick, Scotland, the Dunbar School of Dancing in East Lothian, Scotland and as a Junior Associate of the Scottish Ballet.  
His dad says "We used to take him to rugby and karate, which he really enjoyed, and then he started a dance class at Law Primary School where he was a pupil. He really enjoyed it and after a few sessions, the teacher told us we ought to take him to professional dance classes because she could see talent. She recommended ballet, but Euan is a typical boy and at first, he said no – in his eyes that wasn't cool."
But once he relented and began the ballet training, it's become his passion.  Like Billy Elliot, it became obvious to him, and to all who watched him dance, that he had a natural talent for it. His dance teacher at the Dunbar School of Dancing, Julie Friar, related "As soon as Euan started dancing at my school I knew he had something special." Adds his dad " We all knew he was born to dance."
Previous to BETM, Euan appeared as Percy in Matthew Bourne's production of Lord of the Flies at the Theatre Royal Glasgow in June of 2014 and in the Scottish Ballet's production of The Nutcracker in 2014/2015. He was also in the child cast of Ballet Lorent's Rapunzel at the Edinburgh Festival Theatre in 2014.  
After 10 months of specific training for the role, Euan's debut as Billy at the Victoria Palace Theatre also marks his debut in the West End. Speaking of his debut as Billy, Euan said: "It's just amazing because it's always been my dream role. I feel very special because only a few boys have played the part of Billy Elliot in London. I was just so excited when I found out I had got the role."
Upon his debut, Euan became the 42nd (and last) actor to play Billy on the Victoria Palace Theatre stage.  Globally, he is the 115th boy to play the role professionally.
On 1-Dec-2015, Euan's official "Meet the Billy" video became available.  In it Euan talks about what it was like preparing and performing in BETM: 
Credit: Video by AmazonTickets
Note: Production photos used in this article by Alastair Muir.
For more information on Euan visit:
Billy Elliot the Forum, Euan Garrett Facebook Appreciation Page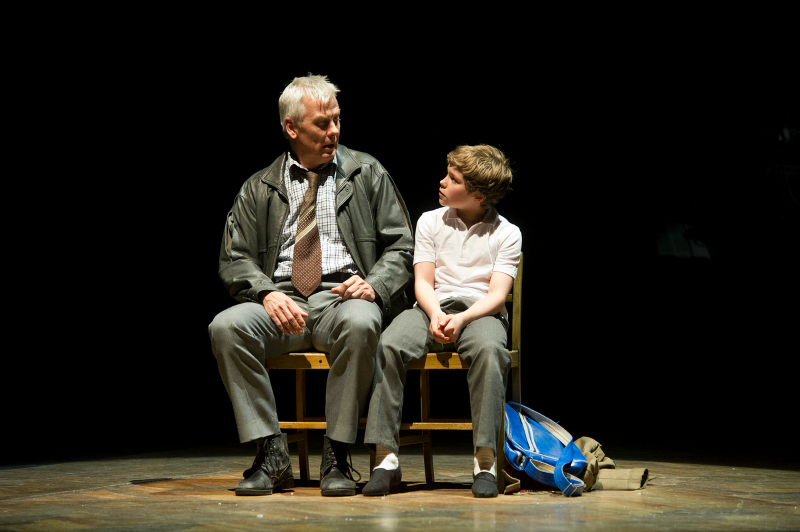 _______________________________