Note: Kang-hyuk Jeon's final show as Billy in Billy Elliot the Musical (BETM) in Seoul, South Korea, at the D-Cube Arts Center, was on February 12, 2022.
Debut: September 4, 2021 (Seoul, South Korea)
Total Performances as Billy: 42 (No partial shows)

Kang-hyuk Jeon was 13 years old when he made his debut as Billy in the third South Korean production of BETM in Seoul.
Unlike his fellow Billys, Kang-hyuk has never performed in a musical before, so BETM will be his musical debut.
Kang-hyuk first started ballet when he was seven years old, as his mother thought that it would help with his posture. At first though, he didn't want to go as he had the misconception that he would have to wear a tutu. However, Kang-hyuk actually found that he enjoyed ballet classes and it quickly became his passion.
Because of his lack of experience in musicals, Kang-hyuk didn't think he would do well at the BETM auditions. He also had never done tap or acrobatics before so had to work very hard in training to pick up these skills before the final audition in January 2021. After that final audition, Kang-hyuk found out that he had been successful in becoming one of the four Billys.
Here is Kang-hyuk performing Solidarity for a media call alongside the rest of the 2021 BETM Seoul cast:
Credit: Video by 매일TV
With his debut performance as Billy on 4-Sep-2021, Kang-hyuk becomes the 308th young actor worldwide to play the role in a professional, regional or community theatre production of the musical.
In the future Kang-hyuk would like to be a professional ballet dancer.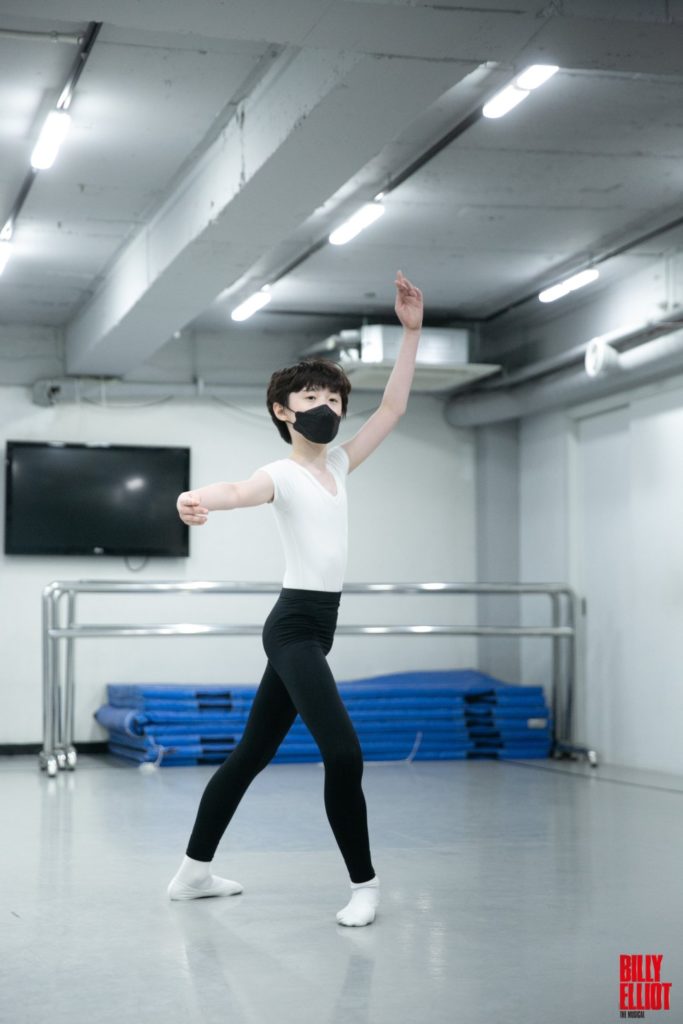 For more information about Kang-hyuk visit:
______________________________________
To A Complete Listing of All BETM Articles