Note: Kevin's final show as Billy was on 22-Feb-2015 in Oslo, Norway
Debut: September 18, 2014 (Oslo)
Total performances as Billy: 56 (No partial shows)
Twelve-year-old (D.O.B. = 17-Jan-2002) Kevin Haugan was Norway's leading man in the production of Billy Elliot The Musical (BETM) when it opened in Oslo on 18-Sep-2014.
The Norwegian production at the Folketeatret (People's Theatre) played there for 56 performances. Upon his debut, Kevin became the 76th Billy to grace a stage in a professional production of BETM. At the time, he was a student at the Bekkelaget school.
Musical theatre in Norway involving child cast members in principal roles hasn't traditionally been a strong genre on the stages there, and also boys in Norwegian dance programs are not as common as in other European countries. This meant that massive auditions for boys to play Billy, like had previously been held for productions of the show in other countries where BETM has been staged were not possible. Kevin was handpicked by the BETM Norway creative people because of his prior experience on stage. The production company producing the show, Scenekvelder (Stage Evenings), already knew Kevin from his previous work in their shows in which Kevin had appeared: Hakkebakkeskogen and Pippi Longstocking. They also were reportedly familiar with Kevin's work in Oliver at Oslo's Nye Theatre and in Putti Plutti Pott.
It also probably didn't hurt that he had the built in support mechanism of having a father and mother who own and teach at a dance studio in town called Bårdar. This is where Kevin began training for the show before the holidays of 2013 and continued to work right up until the opening of previews.
When Kevin first began dancing, it was break dancing that attracted him. Here's a video of a younger Kevin (age 9) performing in the first dance genre he learned:
http://https://youtu.be/NW2MRfific4
Credit: Video by Bergljot Baardar
At Bårdar he took jazz and modern and gradually moved into tap dancing. Once he knew he had the role of Billy, he began training specifically on the dance styles and skills he had to know to do the BETM choreography — hip hop, break, modern jazz, ballet, tap. And oh yes…don't forget the acrobatics and stamina training he would need to get through an almost three hour show during which he would be constantly on stage.
In the days leading up to the opening of the show, as in previous productions of BETM elsewhere, much was done to publicize the show. And, of course, Kevin did his share as the show's title character.
Here are some highlights of Kevin as Billy Elliot:
Credit: Video by Bårdar Danseinstitutt
__________________________________
____________________________________
Life After Billy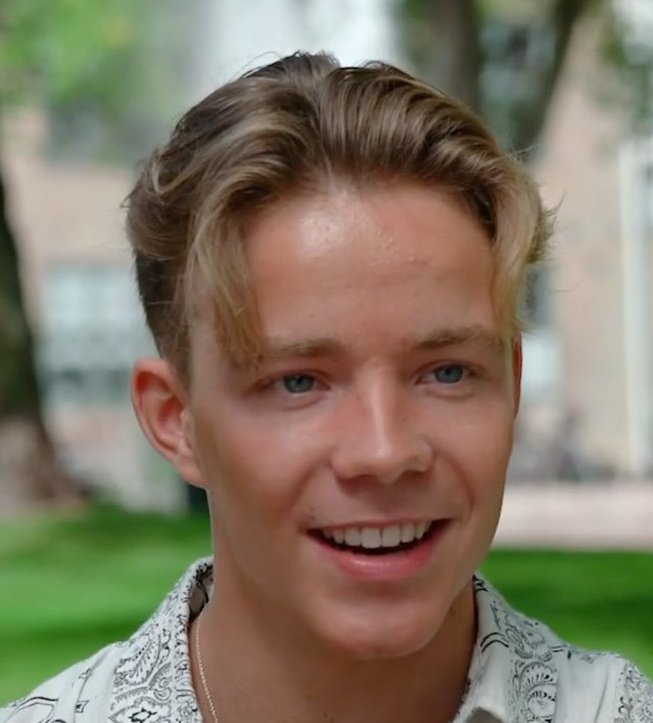 Note: In his time after playing Billy Elliot, Kevin has been a prolific voice and voiceover actor. He regularly does work for Netflix, Disney, Nickelodeon and more. While his individual voice work contributions are not listed here, a complete listing of that work can be found at his website (the link is at the bottom of this article).
2015 – Kevin danced and sang in the NRK, Norwegian public broadcast, Demokrati, a political music statement about democracy.
Credit: Video by NRK Super
He also danced in the TV show Norway's Smartest and was the main guest in Julemorgen on NRK. Kevin performed as lead in a music video DEMO for the Municipal and County Council election that ran on NRK Super in the Fall. He competed on Smarter than a 5th Grader in 2015. At Christmastime, Kevin starred as "Pil" in Snøfall for NRK.
Credit: Video by Kevin Haugan
2016 – Kevin was a guest on Good Morning Norway, TV2 for Snofall. In May, Kevin performed in Urban Street Tap, which won an award for excellence in a short film at the Cannes festival, at the Paris Music Video Underground, and at the Greensboro Dance Film Festival in North Carolina.
Credit: Video by Morten Moen
Also in 2016, Kevin danced in the Marcus & Martinus music videos Bae and Light it Up. He was in the TV show Code Troop 0 and Richie Rich for SDI Media, and It Wasn't Me and The Evermoor Chronicles YR1 for Dubbermann. Kevin was the main guest in Julemorgen and in the Christmas Kids Show on NRK Super. Kevin danced in I Kveld Med Ylvis on the Norwegian TV talk show hosted by Bård and Vegard Ylvisåker.
2018 – Kevin played "Mowgli" in Jungle Book at Chateau Neuf on January 28.
Credit: Video by Jan Hole
He had the honor of singing at the opening of the Norway Cup in 2018. Turn To Gold was his first single as a solo artist.
Credit: Video by Kevin Haugan
Kevin participated as a dancer in the Marcus & Martinus tour in Scandinavia. In the play Utafor 2018/2019, Kevin was in the Ensemble at the Det Norske Teateret. Utafor won Best Play for Youth in Norway and was recognized as a particularly artistic effort and won the Most Important Performance award in Norway in 2018.
2019 – Kevin sang on the NRK Norwegian TV game show Beat For Beat, performing two songs: Fly Me To The Moon and Hakuna Matata.
Credit: Video by Kevin Haugan
He sang, danced and acted for music video Mi Amor, and also performed it "live" on Allsang på Grensen on TV2.
https://youtu.be/YLvauqdpJaE
Credit: Video by Kevin Haugan
Other music videos he produced in 2019 appeared in April (Freeze) and in September (Firewall), both of which can be seen on Kevin's Youtube channel (see link below). In 2019, Kevin also was a lead actor in TV2's Generasjon Z for 20 episodes. It's a documentary type series that takes a look at the lives of seven young people.
2020 – Kevin danced and sang in the Alexander Rybak music video Magic.
Credit: Video by Kevin Haugan
His music video, Star, premiered in March, 2020.
2021 – Kevin will be graduating this year from Edvard Munch VGS. He regularly conducts dance training at Bårdar Dance Institute, where he owns 25% of the shares. The business is owned by his parents and it's where Kevin got his initial dance training before playing Billy Elliot. Kevin is currently playing "Baby John" in the musical West Side Story, which premiered November 4th at Chateau Neuf in Oslo. Later this year he will perform on tour with Grease the musical. In October, Kevin announced on his Facebook page that he had signed an artist agreement with Warner Music.
For more information on Kevin visit:
Billy Elliot the Forum, Kevin's Website, Facebook, Instagram, Kevin's Youtube Channel
____________________________________________