Note: Layton's final known performance as Billy in London was November 29, 2008.
Debut: February 26, 2007 (London)
Total Performances as Billy: Unknown (Unreported data from the period he was Billy) (Recorded data: 162.5 — includes 1 partial show credited @ .5)
Layton Williams was the 9th boy to play Billy in Billy Elliot the Musical (BETM) and the first mixed race actor to do so. He was born on 13-Sep-1994 in the town of Bury in Greater Manchester UK and got his academic schooling at St. Paul's Primary School and at the Broad Oak High School, both in Bury.
Layton's early, pre-BETM training was received first at Carol Godby's Theatre Workshop in Bury (street dance and acting), and then, after making it through several initial auditions for BETM, at Centre Pointe Dance Studio in Manchester (ballet). He related in his BETMUK bio that beyond the basic street dance and acting training he had received at Carol Godby's, he had never done any ballet or tap dancing. And so he says "…I was thrilled to get through the intensive training and attend the (BETM) Academy in Leeds. I struggled at first but now I have found that tap and street dance are my favourite types of dance." He also was awarded a scholarship to the Sylvia Young Theatre School.
After several open auditions in Manchester for the role of Billy, Layton was indeed selected to go to Leeds for more training. The road he traveled to prepare for the role was documented by The Paul O'Grady Show as aired in a May 2006 episode of that show. Here's a video clip:
Credit: Video by preposterous11
Several months after he was notified he got the role, his training done, 12-year-old Layton made his West End debut on the Victoria Palace Theatre stage on 26-Feb-2007. It would be the first of over 160 times he played the role, over an almost two year period — one of the longest stints of any boy who has played Billy worldwide. His final show was on 29-Nov-2008.
____________________________________
Life After Billy
2008 – After BETM, Layton continued to study dance and drama at Carol Godby's Theatre workshop in Greater Manchester, and studied ballet at Centre Pointe, in Manchester. He also continued at Broad Oak High School in Bury. From October 2008 to December 2009 Layton starred as "Kylie Parkinson" in Beautiful People, a British comedy drama TV series.
As Kylie in Beautiful People, Layton sings When the World Will See Me in the series finale.
http://https://youtu.be/j3hdMBnJDqU
Credit: Video by David Utting
2009 – From January to June, Layton performed as the young Michael Jackson in the West End show Thriller Live.
2011 – Layton attended the Italia Conti Academy of Theatre Arts beginning in 2011, continuing his education there until 2014. He was "head boy" in his final year. During 2011, he also appeared in three episodes of the dramatic TV series Postcode and guest starred on the CBBC reality TV series School for Stars.

Layton in Bad Education

2012 – Beginning in August of 2012, Layton played "Stephen Carmichael" in the TV series Bad Education. He would go on to play the role until October 2014.

2014 & 2015 – In 2014, Layton joined Matthew Bourne's New Adventures Dance Company. That first year he danced the role of "Simon" in the touring show Lord of the Flies. In 2015, Layton performed in the ensemble of the company's touring show The Car Man.
Credit: Video by New Adventures
2015-2016 – Released in August of 2015, Bad Education the Movie, a British full length comedy directed by Elliot Hegarty saw Layton again playing the role of "Stephen Carmichael" as he had in the TV series. Then, in September, he performed as "Duane & Seaweed J. Stubbs" in Hairspray the Musical, roles he would continue playing through May of 2016.
2016-2017 – In October of 2016, Layton starred as "Angel" in the UK touring company of Rent, a role he would continue in until June of 2017.
2017-2018 – From October 2017 to May of 2018, Layton was again "Seaweed J Stubbs" in the resumption of the Hairspray the Musical UK tour.

Opening in December 2018 and into early January of 2019, Layton played "Paul" in a short production of

Kiss Me Kate

at Crucible Theatre in Sheffield.
2019 –

On January 28, 2019, Layton stepped into the title role of Everybody's Talking About Jamie in the West End succeeding John McCrea, who created the role of Jamie when the show previewed in February 2017, and who had played the part since its opening in the West End in November 2017. Layton continued to star in the role in the West End until January 4, 2020.
In March of 2020, Layton was featured in Dancing Times Magazine. He performed at the Alpha Club in The Best of the West End Stage and Screen.
Credit: Video by Dawn Stone
In April, Layton starred in Leave a Light On: Layton Williams Live-Streamed concert. Also in April, he taught workshops for Pros From The Shows Stay and Slay: Mind, Body & Soul. In May, Layton acted in Henry Filloux-Bennett's adaptation of The Understudy released in two parts, on May 20 and 27.
Layton played himself in The Magic of Movie Musicals in September of 2020. He is the director of Pros From The Shows workshops across the UK. Classes involve dance, singing and acting. Pros From The Shows also released a clothing line.
In December, Layton handed out the Best Film Award at the Attitude Awards. On December 12, he taught workshops at Move It: The Online Christmas Special with other performers and special guests. Layton performed in the West End Musical Christmas at the Palace Theatre.
2021 – Layton was featured in @darkusmagazine 2021 Collector's Edition: DARKUS LAYTON WILLIAMS. He's also been featured in Loverboy Magazine and The Guardian. Layton was interviewed about performing in Everybody's Talking About Jamie on BBC Radio 2 in January as part of Musicals: The Greatest Show.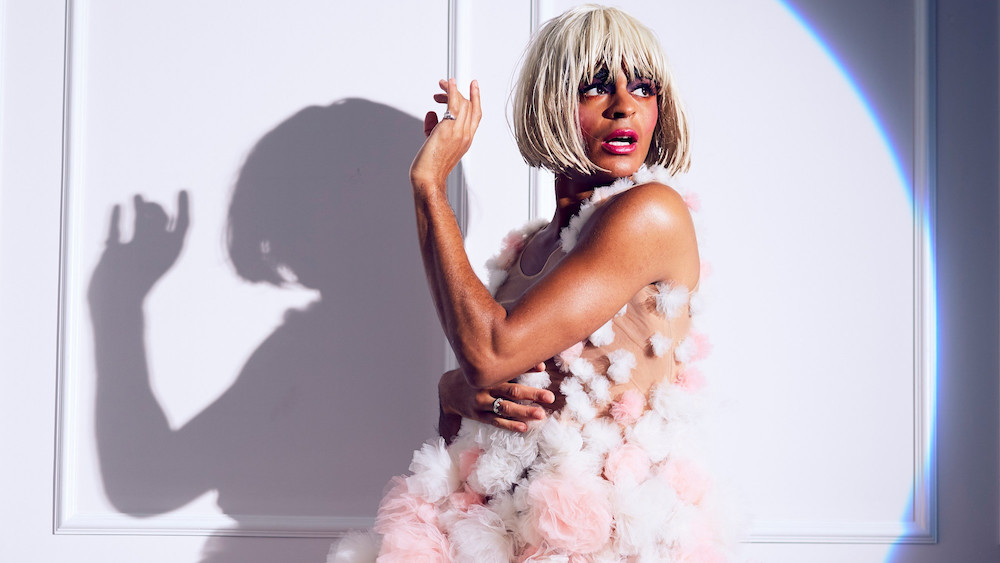 Layton participated in Virtual Extravaganza performances, Q&A's, meet & greets and workshops with Pros From The Shows for Stagedoor on January 30 and 31. He played host at the Apollo Theatre, London Future Theatre Fund Awards in March. Starting March 15 and continuing to April 24, Layton was part of the lineup of the streaming concert series Leave a Light On Encore, produced by Lambert Jackson Productions and The Theatre Café. Performances stream at 12 pm and 3 pm ET. From April 17 to May 29, Layton is scheduled to appear in West End Musical Drive In: West End Stars Direct to Your Cars! Layton continues to teach Zoom workshops through Pros From The Shows: Stay and Slay dance workshops solo sessions.
In April, Hope Mill Theatre announced a new online production of Hushabye Mountain. Layton will star as "Connor" in the show, which will be available to watch online via stream.theatre from 5th – 20th June 2021.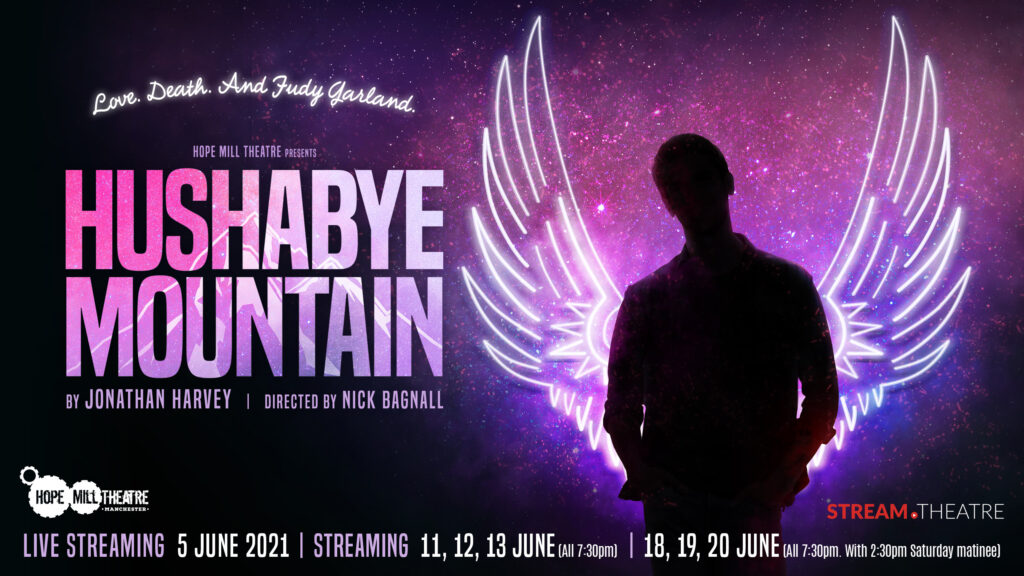 For more information about Layton, visit:
Billy Elliot The Forum, IMDb, Facebook, Instagram
___________________________________________________________
To The Alphabetical Profile Index