Note: Lucas Moir's final show as Billy in Billy Elliot the Musical (BETM) in Breckenridge, Colorado, presented by the Breckenridge Backstage Theatre (BBT), was on September 3, 2017.
Debut: August 25, 2017 (Breckenridge, CO)
Total Performances as Billy: 6 (No partial shows)
Lucas Moir was 14 years old (d.o.b. = 24-Feb-2003) when he debuted as Billy Elliot at the Riverwalk Center in Breckenridge, Colorado. Lucas hails from Greeley, Colorado where he'd be a student at the Greeley Central High School in his hometown that Fall. Previous academic training was at Christa McAuliffe Elementary and Middle School at Chappelow K-8 Arts Magnet.
Credit: Video by GreeleySchools
At his middle school, Lucas was a student leader while attaining a perfect 4.0 GPA. He listed his favorite subject as Science. His other activities besides performing included camping/backpacking, travel and visual arts.
An interesting side note… Lucas said his favorite book at the time was My Billy Elliot Story: From Iowa to Broadway by former Broadway Billy Alex Ko.
Lucas has had extensive performance training including:
Dance
Ballet, Tap, Contempory, Hip Hop and Jazz, both private instruction and at the Colorado Dance Collective, Northern Colorado Academy of Dance Arts, Midtown Arts Center and A Dance Place, from a variety of instructors.
Vocal
Midtown Arts Center (Jalyn Courtney Webb – instructor)
Lucas's previous theatrical experience, prior to BETM has included:
Mary Poppins (Michael Banks) Midtown Arts Center
A Christmas Story (Ralphie/Boy Swing) Midtown Arts Center
Peter Pan (Lost Boy) Candlelight Dinner Playhouse
Tarzan (Young Tarzan) Greeley West High School
Singing In The Rain (Cosmo Brown) Chappelow Arts Magnet
Seussical (Jojo the Who) Chappelow Arts Magnet
A Christmas Carol (Turkey Boy Stand-in) Candlelight Dinner Theater
Children of Eden (Children's Ensemble) University of Northern Colorado
Miracle on 34th Street (Harry Finfer) Candlelight Dinner Theater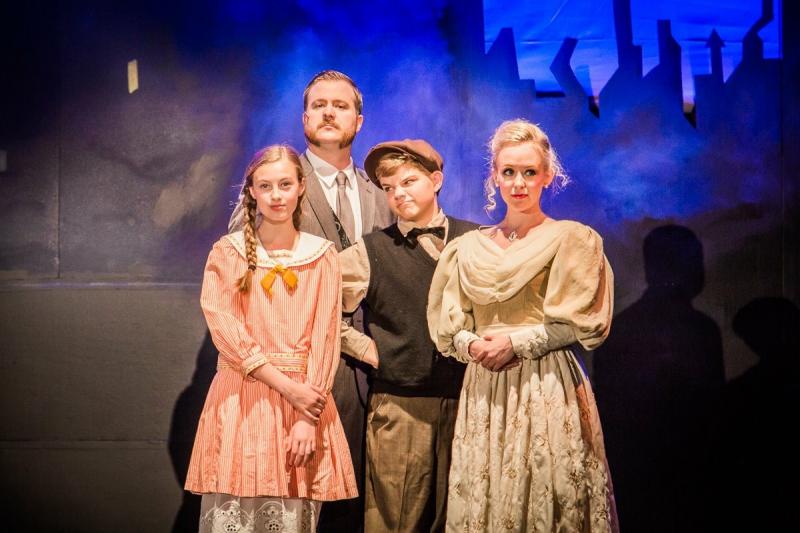 Lucas heard about the BETM audition from a friend and auditioned in Denver in November 2016. Shortly thereafter he received the call that he had been cast as Billy.
Rehearsals began in April 2017 and were held several times per week. Rehearsal sessions were 3-6 hours dependent upon the scenes/musical numbers being rehearsed.
With his debut performance on 25-Aug-2017, Lucas became the 214th boy in the world to play the role of Billy in the musical on a professional, regional or community theatre stage.
Credit: BBT photos in this profile by Michael Ascher.
_______________________________
Life After Billy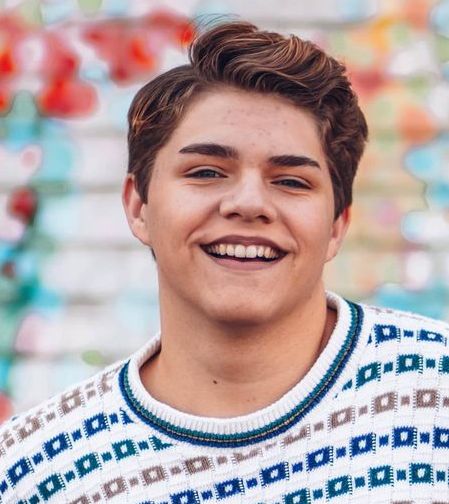 2017 – After Billy, Lucas returned to Greeley, Colorado to Greeley Central High School. He found he was really missing Billy, as he explained, "it was such a dream, I had such a hard time letting go."
2018 – Lucas performed as "Jojo" and was in the ensemble in Newsies from June 28 to August 26, 2018, at the Candlelight Dinner Playhouse.
He was "Baby John" in West Side Story at Midtown Arts Center from September 6 to November 11, 2018. He was also in a school production of Barnum and the following picture is of Lucas rehearsing during lunch one day during the production. The show is centered around a circus, so he says he got to learn a lot of fun tricks for the show.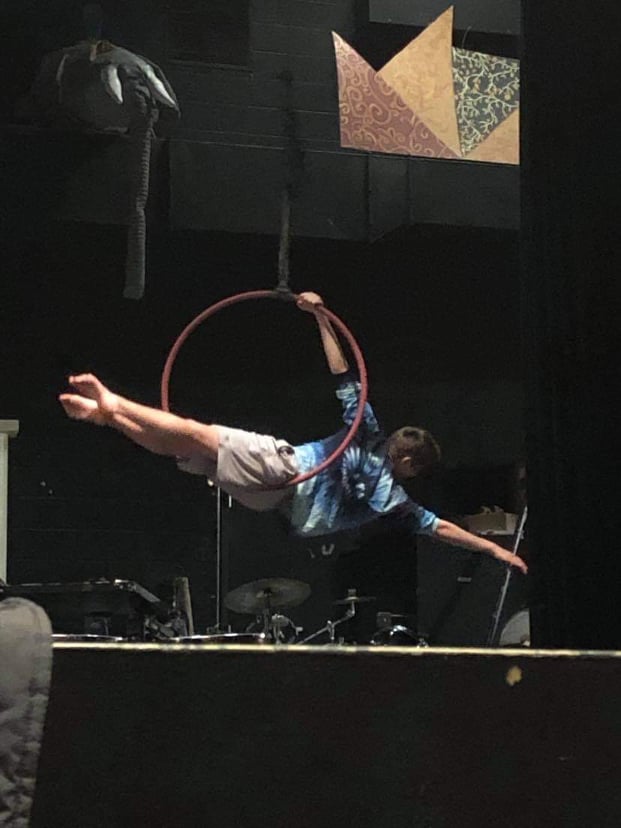 2019 – From July 18 to August 4, 2019, Lucas performed as "Milky White" and was a Male Swing in Into the Woods, for the University of Northern Colorado Little Theatre of the Rockies.
2020 – Lucas performed as "Pinocchio" in Shrek the Musical for Stampede Troupe from February 7 to 9, 2020. In anticipation of auditions for college theatre programs, Lucas prepared this video:
Credit: Video by Lucas Moir
2021 – From April 13 to 17, 2021, Lucas was "Leaf Coneybear" in the 25th Annual Putnam County Spelling Bee with Troupe 657 at Greeley Central High School (GCHS).
In May, at the Senior Showcase, Lucas sang Who I'd Be on the GCHS stage. He was President of the thespian troupe at school and lettered in both theatre and academics. He received the Fine Arts Student of the Year from Greeley Central High along with an academic scholarship. He also received the Woolf Community Foundation Scholarship from the arts community. Lucas graduated from Greeley Central High in May and will be attending the University of Nevada-Reno working toward a degree in Musical Theatre, beginning in the Fall.
Lucas lists as some of his future goals his hope to work in the Disney Parks, spreading happiness and joy to people. He also wants to perform on cruises and national tours and eventually go back to teach Theatre on the High School level.
For more information about Lucas Moir, visit:
Billy Elliot the Forum, Lucas on Facebook, Lucas on Instagram
______________________________________
To the Breckenridge Backstage Theatre Main Page
To A Complete Listing of All BETM Articles