Note: Nicholas's last show as Billy was at the Maltz Jupiter Theatre in Florida on 20-Dec-2015.
Debut: 10-Apr-2015 (Drury Lane Theatre)  29-Sep-2015 (North Shore Music Theatre) 1-Dec-2015 (Maltz Jupiter Theatre)
Total Performances as Billy:  64  (Maltz Jupiter Theatre = 19, Drury Lane Theatre = 36, North Shore Music Theatre = 9) (No partial shows)
Nicholas Dantes was 14-years-old and an 8th Grade student at Hawthorn Middle School South in his home town of Vernon Hills, IL, where he was a high honors student, when he debuted as the 93rd Billy in a professional production of BETM worldwide at the Drury Lane Theatre near Chicago. Besides dance and theater, some of Nicholas's other interests include drawing, animals, roller coasters and reading.
Nicholas began a love affair with dance early on, when his sister enrolled him in a summer camp run by the Talent forum Dance Studio in Libertyville, Illinois. Since that time his training has included ballet, contemporary, lyrical, jazz and tap.
Nicholas began performing with a jazz ensemble at the studio called Forum Starz and from there went on to perform as a soloist in many competitions.  Some of those competitions he won include:
The Lake County Fair Dance Competition (1st Place Overall)
The Starbound Dance Competition (High Gold Winner)
The Applause Dance Competition (High Gold Winner)
He also became a member of Forum Dance Theatre and has performed in both The Little Mermaid and High School Musical, presentations of the College of Lake County.  Most recently he was the understudy for the roles of Prince Chulalongkorn and Louis in the Marriott Theatre production of The King and I.
He debuted in BETM on 10-Apr-2015, the first night of the show at Drury Lane, thus becoming the 93rd boy to professionally debut world-wide as Billy.
Credit: Photo by Mark Campbell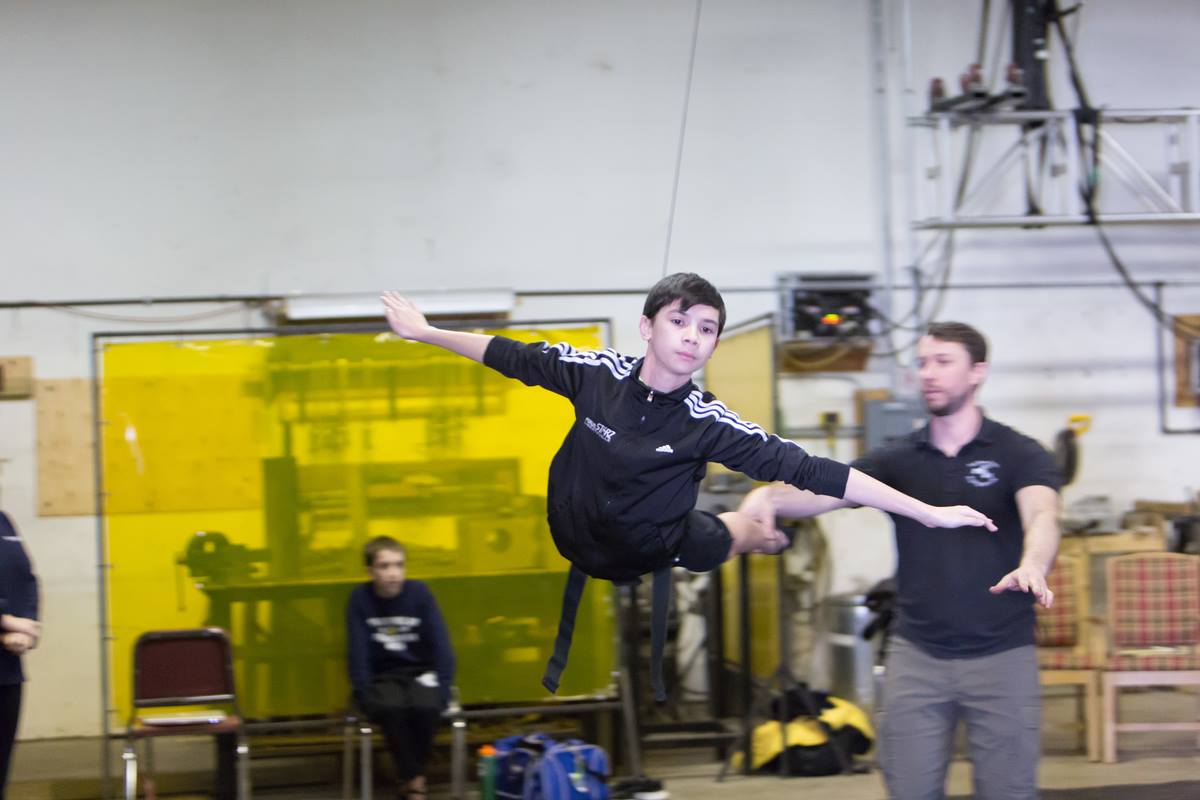 Credit: Photo by Jeff Schear
In early September, 2015, it was announced that Nicholas had been cast as one of two Billys at the North Shore Music Theatre in Beverly, Massachusetts.
For more information about Nicholas visit:
______________________________________
To The Drury Lane Profile Page
To the North Shore Musical Theatre Page
To the Maltz Jupiter Theatre Profile Page
To A Complete Listing of All BETM Articles