Note: Nicolas's final show as Billy was at the Det Ny Teater in Copenhagen, Denmark on 2-May-2015.
Debut: 23-Jan-2015
Total Performances:  28  (no partial shows)
Nicolas Stefan Anker Markovic is 13-years-old (D.O.B. 11-Feb-2002) and is from Nærum, a suburb on the northern outskirts of Copenhagen. Upon his debut on 23-Jan-2015, he became the 85th boy in the world to play the role of Billy on stage professionally.
Nicolas has been a student at the Eventyrteatrets Drama School, which teaches children and adolescents aged 7-19 years in the major disciplines of theater and musical theater. His dance education has included: Hip Hop, Dancehall, Step, Ballet (Education),  Zumba, Show Dance, and Jazz.
His previous stage experience has included having a leading role of Rasmus in "The Hanged Man's Tree" at the Nærum Local Theatre. 
Glade Mona
Nicolas has produced and starred in a series of comedy videos called Glade Mona.  The character even has her own Facebook Page: https://www.facebook.com/pages/Glade-Mona/283596371800877
Here's a sample of the videos (note the tee-shirt Mona is wearing):
In January of 2015, Nicolas, along with castmate Helmer Solberg, one of the four boys who play Billy's best friend Michael in the show, appeared on the Danish morning show Go Breakfast (the interview is in Danish):
Credit: Video by Det Ny Teater

For more information about Nicolas, visit: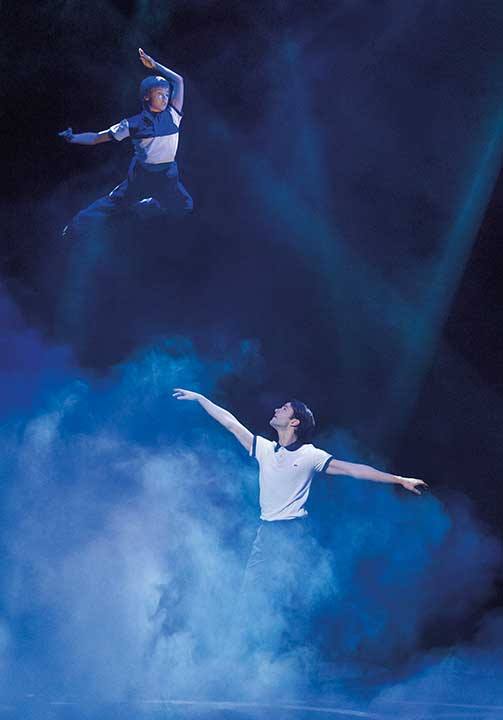 ______________________________________________