Note: Nolen Dubuc's final show as Billy in Stratford Festival's production of Billy Elliot the Musical (BETM) in Stratford, Ontario was on November 24, 2019.
Debut: April 16, 2019 (Stratford, Ontario)
Total Performances as Billy: 119 (No partial shows)
Nolen Dubuc was 11 years old (D.O.B. = 6-Oct-2007) when he made his debut as Billy in the Stratford Festival production of BETM. He is from Port Moody in British Columbia. Nolen is represented by da Costa Talent.
Nolen first discovered a love for dance and theatre when he was just four years old and was taken by his parents to see a production of BETM. He knew then that one day he would be up on that stage performing. And so four-year-old Nolen began taking dance classes at the Caulfield School of Dance in Port Moody. Latterly his dance training has been at Pulse Dance Centre in Port Coquitlam, where he has been training 20 hours per week.
Very quickly it became clear that Nolen was a natural dancer and over the years he has won a host of dance titles at competitions, including:
"Most Promising Junior Dancer" at the Chilliwack Dance Festival (2016)
"Provincial Dance Champion for Tap" at Synergy (2016)
"Provincial Qualifier Tap & Lyrical" at Synergy (2017)
"Most Promising Junior Male Vocalist" for the Coquitlam District Music Festival (2016 & 2017)
Second place in the BC Youth Talent Search (2016)
Here's a taste of Nolen's dance ability, showing Nolen performing a lyrical routine at the 2018 Synergy Dance Competition:
youtube.com/watch?v=g_FJIM7x2y0
Credit: Video by Synergydanceco
And here's Nolen performing the tap routine that won him "Provincial Dance Champion for Tap" at Synergy in 2016:
youtube.com/watch?v=1F7zz9V4XR8
Credit: Video by Synergydanceco
Nolen's other training includes gymnastics training at TAG Gymnastics, acting coaching at NEXT Dance and Acting Workshop and private voice coaching with Gina Oh.
Nolen's first musical theatre role was Michael Banks in Theatre Under the Stars' production of Mary Poppins (Jul-Aug 2017) in Vancouver. His performance garnered excellent reviews and he won a Joey Award and was nominated for an Ovation Award. He then went on to play Chip in Beauty and the Beast (Dec 2017-Jan 2018) and John Bechdel in Fun Home (Feb-Mar 2018), both at the Arts Club Theatre in Vancouver.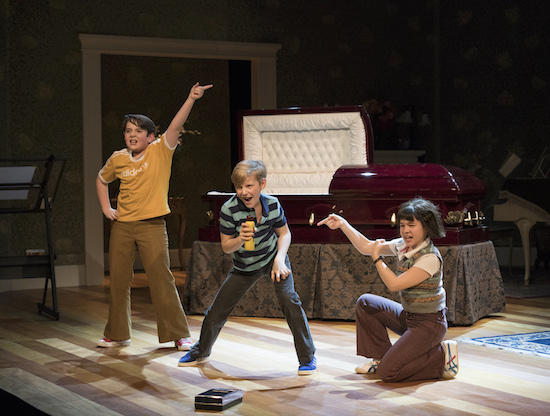 Though you might think his theatre and dance commitments would have kept him busy enough, Nolen has even found time to do some film work. He played the lead in the short film Lost Trees by the Vancouver Film School, and has filmed his role as a dancer in the upcoming feature film Good Boys, which is due for release in August 2019.
In October 2018 it was announced that, following a wide search, Nolen had been cast in the title role in BETM at the Stratford Festival. Director Donna Feore had the following to say about him: "Nolen is a smart young person who struck me as wise beyond his years –not unlike Billy. The role of Billy Elliot is a tall order that demands equally fine acting, singing and dancing skills. Nolen has all the skills to go on this journey with me and I am very excited to bring our Billy Elliot to the unique Festival stage."
In January 2019 Nolen, along with his parents and two brothers, made the big move to relocate from the opposite side of Canada, to take up residence in Stratford for the rehearsal and performing period.
Here's a glimpse of Nolen in rehearsals:
youtube.com/watch?v=W1-ItuqoFuM
Credit: Video by Stratford Festival
So seven years after Nolen fell in love with dancing by watching Billy Elliot, he finally gets to play the role himself. His debut performance on 16-Apr-2019 makes him the 267th actor worldwide to play the role in a professional, regional or community theatre production of the musical.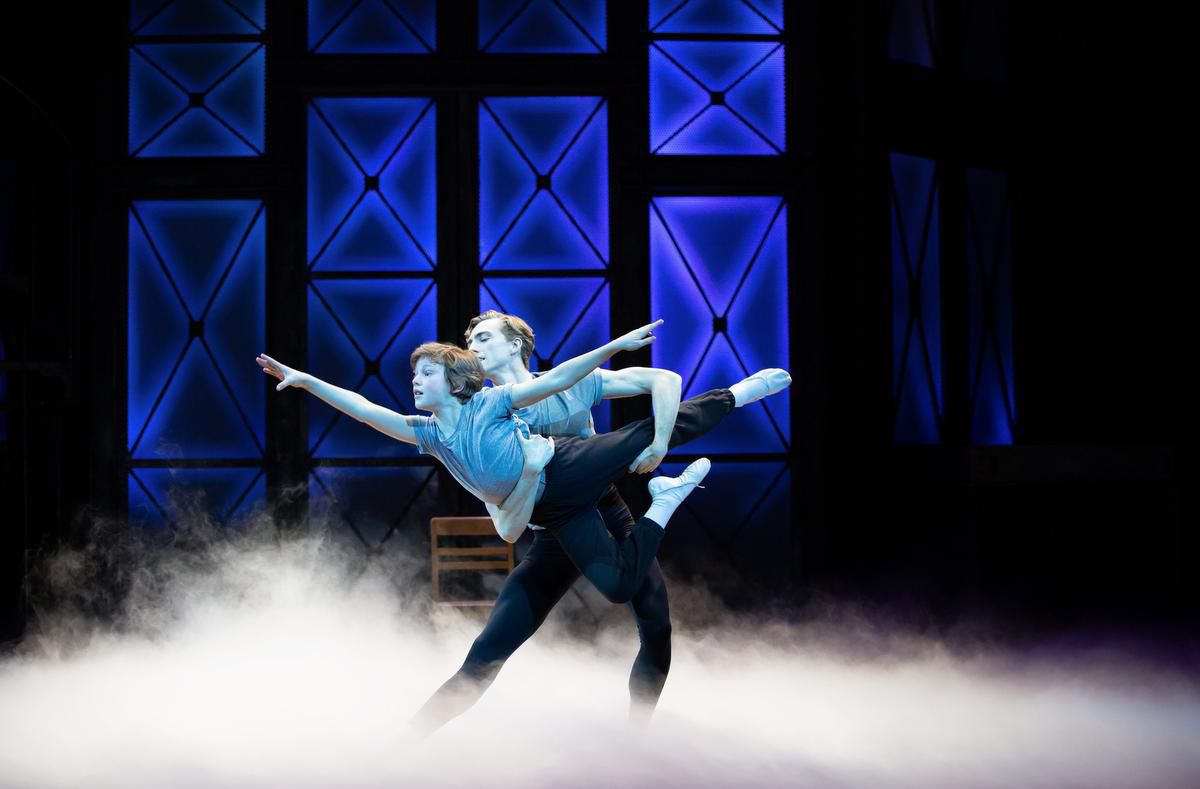 Credit: Photo by Cylla von Tiedemann

For more information about Nolen visit:
______________________________________
To The Stratford Festival Main Page
To A Complete Listing of All BETM Articles