Note: Patrick's final show as Billy in the Venice Theatre production of Billy Elliot The Musical (BETM) in Florida, was on December 4, 2016.
Debut: November 8, 2016 (Venice Theatre, FL)
Total Performances to Date:  12 (As of 30-Nov-2016) 
Patrick Higgins was 13-years-old (d.o.b. = 5-Jan-2003) when he debuted as Billy in the Venice Theatre production of BETM.  He lives in New Port Richey, FL, and is an 8th grade student at Crews Lake Middle School in Spring Hill.
In the past, Patrick has taken dance and acting classes at John Leggio's Center for the Performing Arts.  He also has dance training at Sell's Broadway Dance Center, and with the choreographer Dreama Davidson.  Patrick performs with the Tampa dance group, Just Dream Dancers.
His previous performing experience includes:
Dancer in Caged (Weeki Wachee State Park Amphitheatre)
Performer/Featured Dancer in Sizzle (Eleanor Dempsey Performing Arts Theatre)
Featured Singer in Sondheim in Springtime (John Leggio's Center for the Performing Arts)
Performer/Featured Dancer in Epic Broadway (Springstead Theatre)
Patrick first heard about the BETM auditions from his vocal coach, Lisa Katt Watson. He attended the pre-audition BETM workshop hosted by Venice Theatre in April 2016 and then auditioned in August.  Patrick received the amazing news in September that he had been cast as Billy.
The first rehearsal at Venice Theatre was on 9-Sep-2016, and this was the start of a very full-on rehearsal schedule for Patrick – 2pm-9pm on Sundays and 7pm-10pm Mondays to Thurdays.
Being cast in BETM at Venice Theatre has been a big commitment for Patrick and his family, as the theatre is a two-hour drive from their home.  This didn't deter Patrick from auditioning though, as he has wanted to play Billy for years, and his future ambition is to dance on Broadway.  He says, "This is the best thing that has ever happened to me so far in my life."
With his debut on 8-Nov-2016, Patrick becomes the 173rd actor to play the role of Billy Elliot worldwide.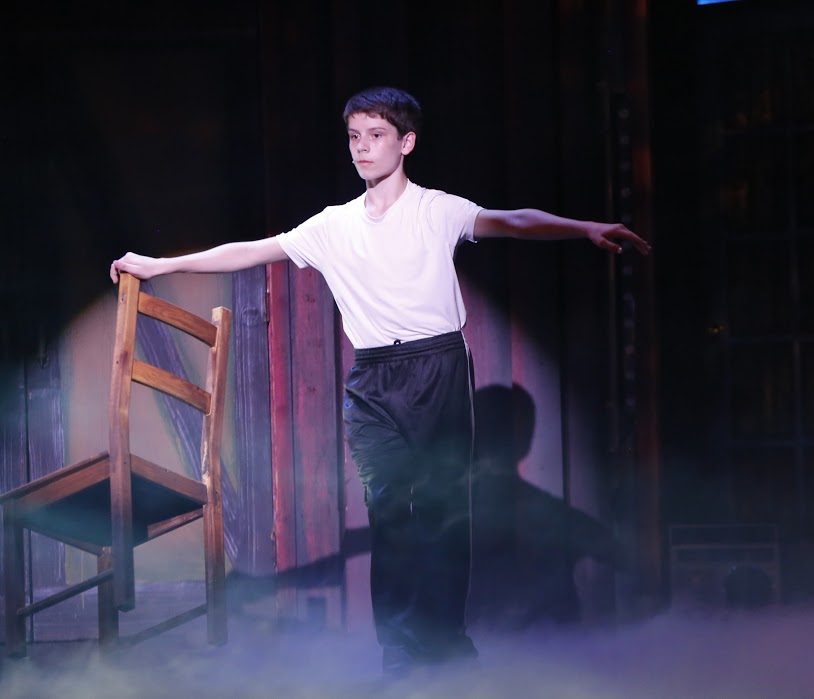 For more information about Patrick visit:
______________________________________
To The Venice Theatre Main Page
To A Complete Listing of All BETM Articles