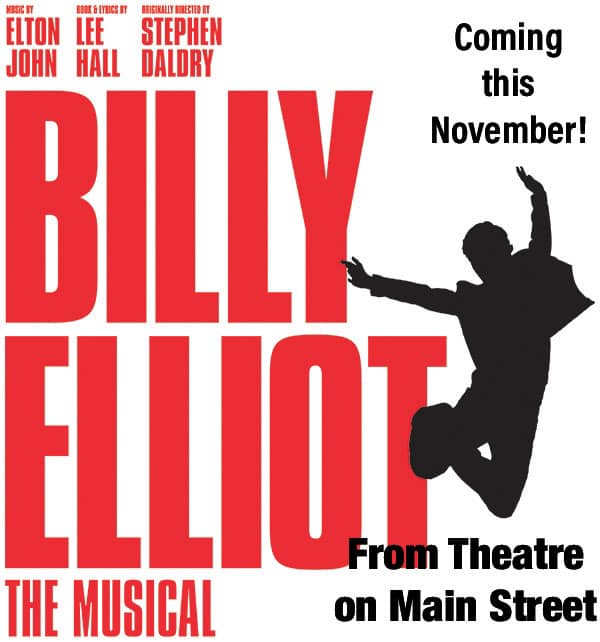 Theatre on Main Street, in Cornwall, New York, will present a very different version of Billy Elliot The Musical (BETM) from November 10-19, 2023.
Cornwall, New York is located in the very scenic Hudson River Valley, just north of West Point Military Academy.
According to its website, Theatre on Main Street's vision is to bring professionalism in theatre to the Hudson Valley for actors and audiences alike, performed in the Cornwall neighborhood's local settings to create accessible, familiar and immersive theatrical experiences.
It's a unique small Professional Equity Theatre outside of NYC with a commitment to bringing excellence in storytelling and entertainment with non-traditional & diverse casts to perform established works in unconventional settings, utilizing venues that are not typically associated with theatre such as retail stores, parks, historic buildings, inns, cafes, etc.
For example, the Theatre of Main Street's production of Billy Elliot The Musical is to be performed in a black box theatre setting at a dance studio/dance clothing apparel store called "your dance closet".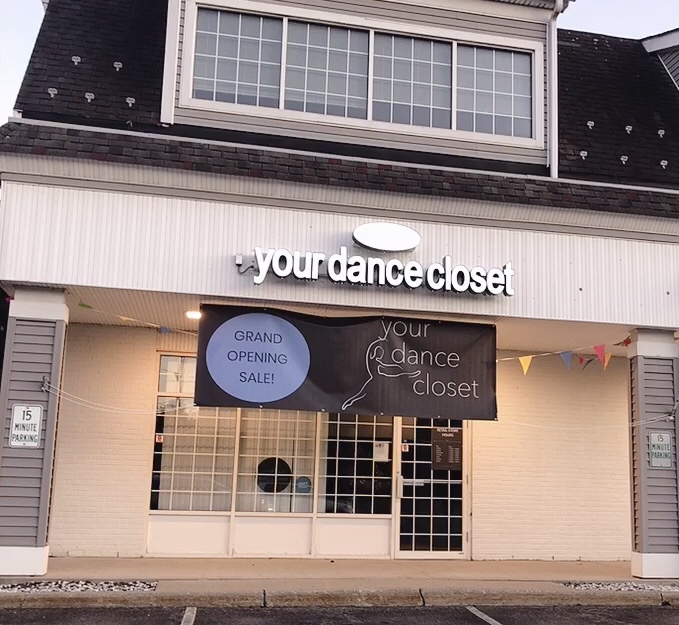 The production venue is an example of "an immersive setting." Audiences take their seats in the center of the space and will be immersed in the action of the musical. The sets and performing spaces surround the seating area to enable audiences to experience 180 degrees of viewing the world of Billy Elliot. Performers will be interspersed in the audience for key musical numbers and encourage audience participation and "solidarity".
To get an idea of the black box theatre space at "your dance closet", here's a photo of a recent Theatre on Main Street production there: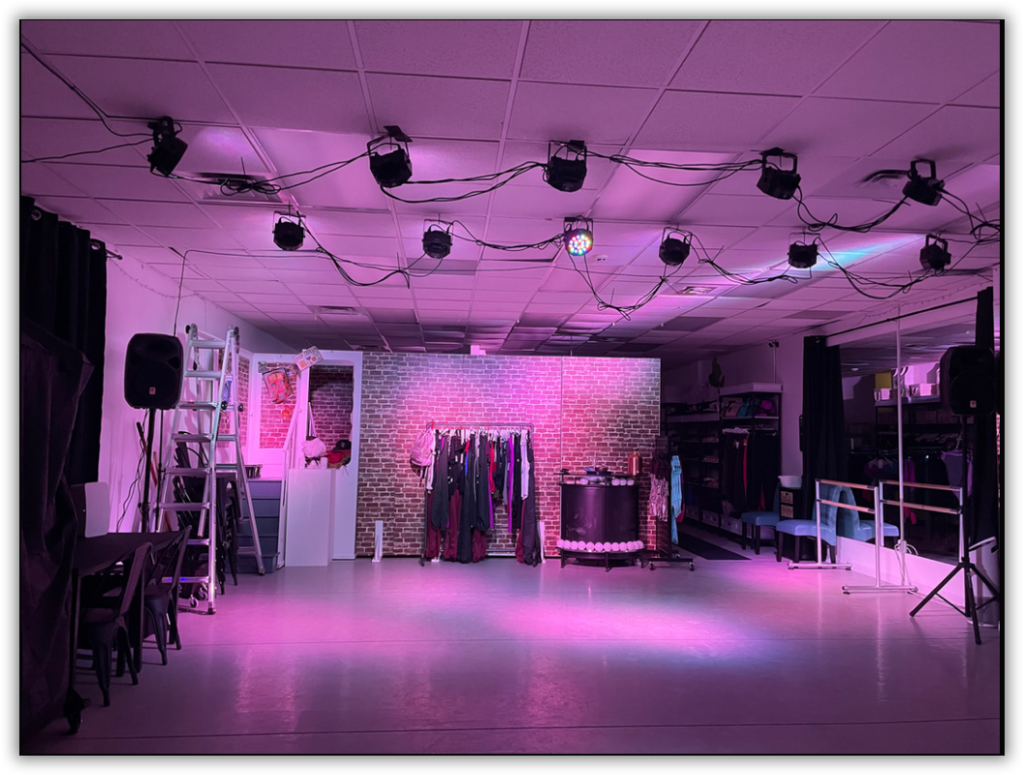 The Theatre on Main Street's BETM production will also advance the company's goal of promoting gender equality. Again from their website: "In recent years we have seen progress in societal acceptance of gender norms in the Hudson Valley, which include increased acceptance of diverse gender identities, a greater emphasis on gender equality, and a growing awareness of the importance of breaking down traditional gender roles. Many individuals and many organizations have fought to change state and local laws to effectuate these important changes."
This production of BETM is ground breaking with regard to casting. The roles of Billy, Braithwaite and George have all been filled by female actors, with the title role being played by Emma Schupner.
To learn more about Emma, click on the Billy Profiles button (below) to be taken to her detailed profile.

To see a complete listing of the rest of the Theatre on Main Street's BETM cast, just click on the Cast Information button.
To A List of All Billy Elliot The Musical Articles at theskykid.com
Back to Billy Elliot Dances Around The World