Note: Trenton Brouillette's final show as Billy in Billy Elliot the Musical (BETM) at the Gallo Center for the Arts in Modesto, California, presented by Modesto Performing Arts, was on June 25, 2023.
Debut: June 17, 2023 (Modesto, CA)
Total Performances as Billy: 5 (No partial shows)
Trenton "Trent" Brouillette was 14 years old (D.O.B. = 20-May-2009) and a resident of Modesto, CA when he debuted as Billy Elliot in the Modesto Performing Arts production of Billy Elliot The Musical.
Trent has been a student at the Daniel J. Savage Middle School in Modesto, recently graduating from the 8th grade there and will be attending the James C. Enochs High School in Modesto in the Fall of 2023.
He has been performing with various companies since the age of six, when he joined the YES Company, one of the six resident companies at the Gallo Center. Trent's very first role there was as a seahorse in Dr. Dolittle Jr.
His performance training, in addition to the YES Company, has been with Center Stage Kids, the Gallo Center Youth Academy and with Modesto Performing Arts. He's also had vocal training.
His dance training has been primarily at the Central West Ballet.
Trent has been seen on stage frequently at the Gallo Center for the Arts over the past few years. His love of performing is evidenced by his almost continuous involvement in one show or another.
To illustrate, Trent's performances at the Gallo Center recently:
In March of 2022, he was "Zigzag" in the Gallo Center Repertory Company's (GCRC) production of Holes. Trent performed again at the Gallo Center in May of 2022 in the GCRC rendition of On Golden Pond, portraying "Billy Ray, Jr." in that show. In the summer of 2022, Trent played an orphan in the Yes Company's production of Annie at the Gallo Center.
Most recently, in May of 2023, Trent danced with the Central West Ballet in their production of Peter Pan at the Gallo Center.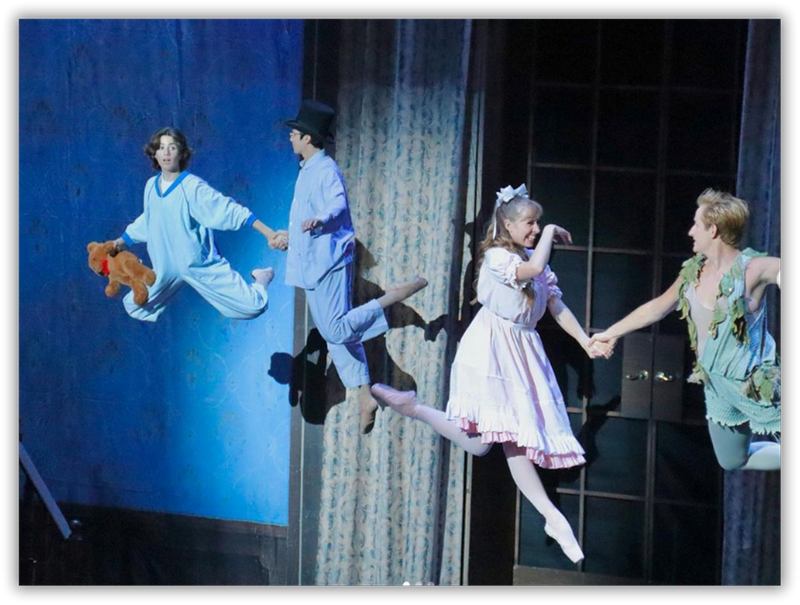 Billy Elliot The Musical
Because he was such a well known commodity at the Gallo Center, the show's Isabella Duran-Soriano, from the city's Central West Ballet, thought Trent would be perfect for the role of Billy. She pitched Trent to director Paul Tischer for the role and Paul ended up agreeing.
Trent and Duran-Soriano began work on the extensive choreography that Billy must perform in the show. His first rehearsals in January included private ballet and tap lessons, then more ballet and vocal coaching sessions were held bi-weekly.
With his debut as Billy on 17-Jun-2023, Trent becomes the 340th actor/dancer to bring the role of Billy Elliot to life in a professional, regional or community theatre production of the musical.
For more information about Trent, visit:
______________________________________
To the Modesto Performing Arts Main Page
To A Complete Listing of All BETM Articles