Note: Woo-jin Lee's final show as Billy in Billy Elliot the Musical (BETM) in Seoul, South Korea, at the D-Cube Arts Center, was on February 12, 2022.
Debut: August 31, 2021 (Seoul, South Korea)
Total Performances as Billy: 41 (No partial shows)
Woo-jin Lee was 13 years old when he debuted as Billy in the third South Korean production of BETM in Seoul.
When Woo-jin was younger, he lived in Poland and enjoyed dancing there. So, at the age of seven, when he family relocated back to South Korea, his mother signed him up for dance classes so he could continue to dance. Woo-jin's favorite style of dance is tap.
Woo-jin's first musical theatre experience was when he played the role of 'Eric' in Matilda from September 2018 to February 2019 — this production was produced by the Seensee company who are also the producers for BETM in Korea. Since then Woo-jin has also appeared in Farewell My Concubine (2019) and Big Fish (2019/20).
Woo-jin was inspired to audition for BETM after seeing the 2017/18 production of the musical in Korea. He particularly enjoyed watching Angry Dance. Also, Eric Taylor and Ji-hwan Sung (2017/18 Billys), were his cast mates in Matilda and told him lots of good things about their experiences of being in BETM.
Woo-jin says that he found the training period between the first and third BETM auditions to be very long — a year. He credits his success to the support of his parents, recognizing that it must have been very difficult for them to always take him to training sessions. After the final audition in January 2021, Woo-jin got the good news that he had been cast as one of the four Seoul Billy for the 2021 production.
Here is Woo-jin performing Angry Dance at a media call:
Credit: Video by 매일TV
With his debut performance as Billy on 31-Aug-2021, Woo-jin becomes the 305th young actor worldwide to play the role in a professional, regional or community theatre production of the musical.
Woo-jin's dream for the future is to be a tap dancer.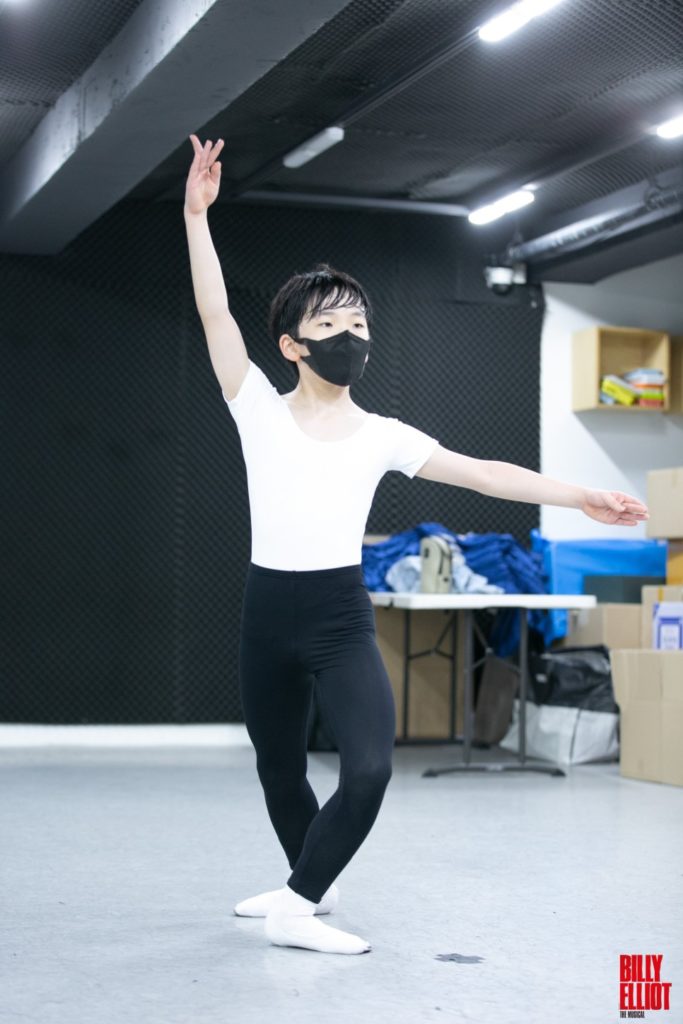 For more information about Woo-jin visit:
______________________________________
To A Complete Listing of All BETM Articles