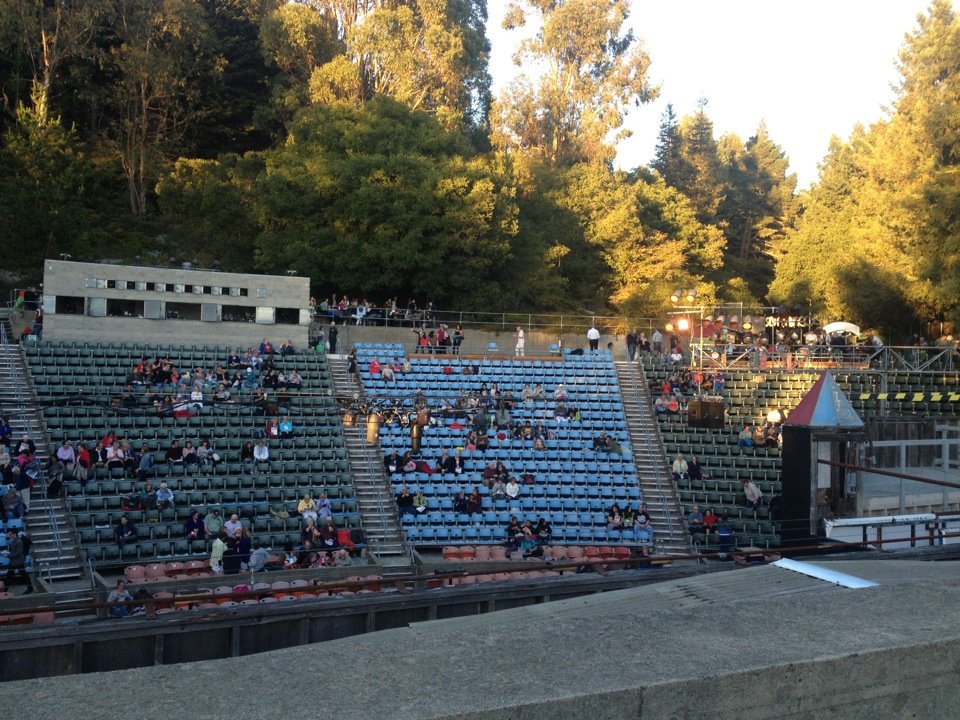 For 53 years, Woodminster Summer Musicals have been presented in Joaquin Miller Park, at the 2000 seat Woodminster Amphitheater in Oakland, CA. Three large Broadway-style musicals are presented each summer, one each in July, August, and September. Each production has seven performances and, over the course of the summer, 22-25,000 ticket holders pass through the Woodminster gates to see the performances.
Each musical is accompanied by a live professional orchestra and each cast includes about eight members of the Actors' Equity Association, along with dozens of talented local performers. Auditions are very competitive and the rehearsal process is intense.
For anyone interested in a listing of shows presented there since 1967, go here. A slideshow containing scenes from many of the past shows is also included at that link.
In 2019, the 53rd season of Woodminster Summer Musicals includes Newsies (July), Billy Elliot The Musical (August), and Into the Woods (September).
Rehearsals for BETM began at Woodminster Summer Musicals on 6-Jul-2019, in the evenings on weeknights and pretty much all day on weekends. They culminated with four dress rehearsals 28-Jul-2019 through 1-Aug-2019.
Here is a promotional video prepared just prior to the show's opening:
Credit: Video by Woodminster Summer Musicals
The Woodminster Summer Musicals cast will be lead by Joey Dean, who is making his debut in the title role of BETM in this production.
To learn more about Joey, click on the Billy Profiles button (below) to be taken to his detailed profile.

To see a complete listing of the rest of the Woodminster Summer Musicals cast of BETM, just click on the Cast Information button.
To A List of All Billy Elliot The Musical Articles at theskykid.com
Back to Billy Elliot Dances Around The World