Actors' Repertory Theatre of Simi (ARTS) will present Billy Elliot The Musical (BETM) at the Simi Valley Cultural Arts Center, from July 22 to August 27, 2017.
Since 1992, ARTS has earned a reputation for excellence in live theater, and in 2001 received a commendation from the City of Simi Valley for their contribution to the community. Recognizing the importance of arts education, ARTS' mission has always been to further develop and increase the impact of the arts on youth as well as adults looking to further their theatrical training and unique expression.
Other productions besides BETM being presented by ARTS this season include The 25th Annual Putnam County Spelling Bee, To Dad With Love, and Cabaret.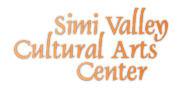 The theater in which BETM will be presented is a Gothic structure that enjoyed a variety of tenants before being acquired in 1991 by the City of Simi Valley for reuse as a Cultural Arts Center. Since the opening in late 1995, the Cultural Arts Center has featured everything from jazz and rock 'n' roll bands to classical music, dramas and musicals, and a variety of choral and dance group performances, as well as use as a facility for other community functions.
A cast of 33 will be led by a young actor who is debuting in the role of Billy with this production of the musical. To learn more about Marcello Silva, click on the Billy Profiles button (below) to be taken to his detailed profile.

To see a complete listing of the rest of the ARTS cast, just click on the Cast Information button.
To A List of All Billy Elliot The Musical Articles at theskykid.com
Back to Billy Elliot Dances Around The World