Note: Amos's last show as Billy at the Helsinki City Theatre in Finland was on December 17, 2015.
Debut: August 25, 2015 (Helsinki, Finland)
Total Performances as Billy: 28 (No partial shows)
Amos Brotherus was 14 years old (d.o.b. = 2-Jun-2001) upon his debut as Billy. His family includes brothers Robert and Johannes, and sister Elsa. Their mother is dance artist Hanna Brotherus and their dad composer Antti Ikonen. Other than performing, Amos enjoys the trampoline and playing the cello.
Prior to Billy Elliot The Musical, Amos appeared in several productions of the Finnish National Theatre, including:
Frankenstein (2013)
A Christmas Carol (2011 & 2012)
Waiting for Godot (2011)
He also provided the voice of "Usvasaaren Poika" in the animated film Rölli ja kaikkien aikojen salaisuus (Rölli and the Secret of All Time), directed by Taavi Vartia, which was released in September 2016 after Amos's time as Billy.
Amos has danced in several productions created and produced by his mother, including: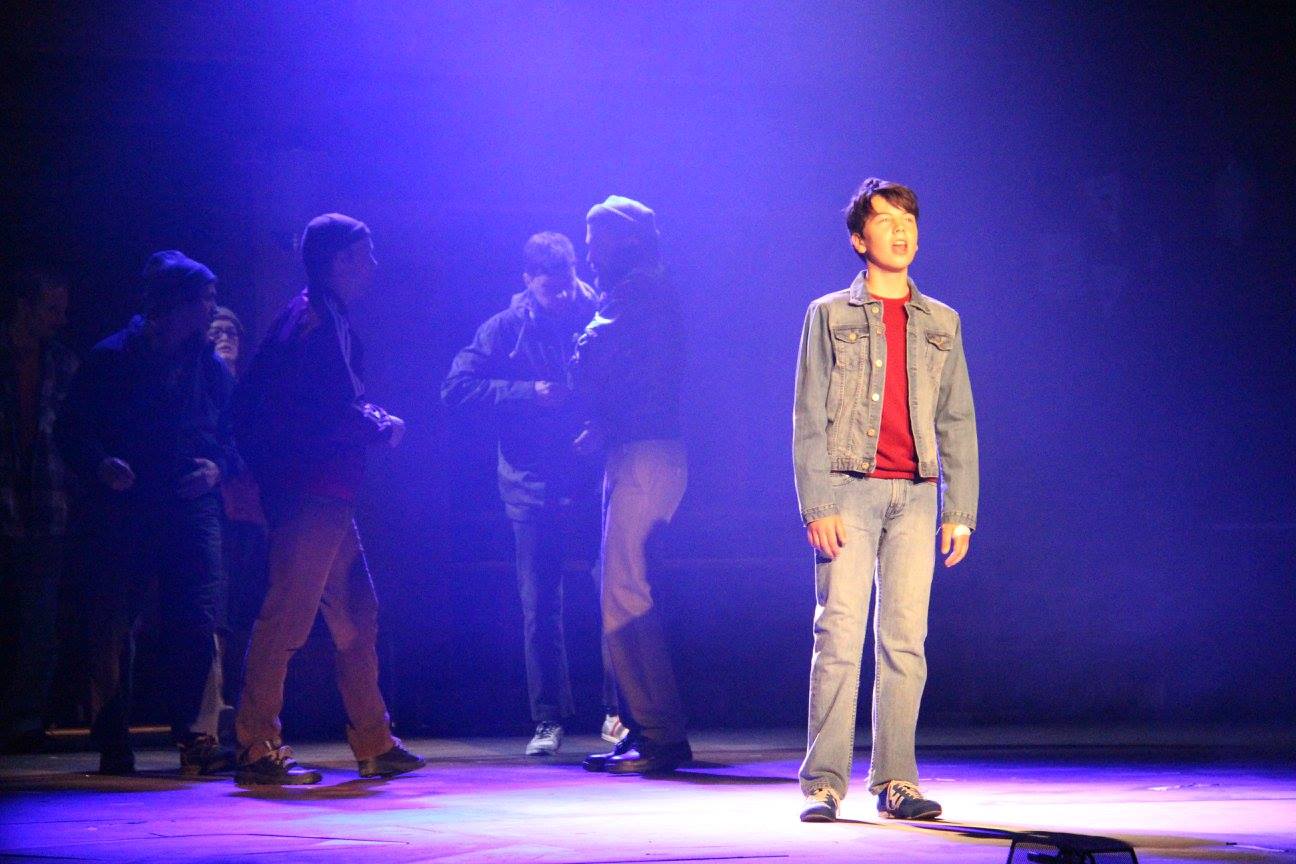 When Amos performed for the first time as Billy at the Helsinki City Theatre, he became the 108th young actor worldwide to play the role.
___________________________
Life After Billy
After Billy Elliot, in 2018, Amos appeared in six episodes of the Finnish TV show, Has Been, and in the theatrical film One Last Deal, in the role of "Otto".
In 2018, Amos finished Junior High School at Kruununhaan Yläaste. Junior High School ages in Finland are ages 13-16. He was somewhat delayed in his studies because of all his performing commitments. He then went on to start at Kallion Lukio Performing Arts High School in Helsinki in 2018, high school ages being 16 and up to 21.
2019 was a busy year for Amos, mostly in front of a camera.
He played small roles in the YLE TV mini series M/S Romantic directed by Jani Volanen and the TV show Roba directed by Inari Niemi.
Amos played the lead role of "Taneli" in an episode of the TV series Maanantai in one of six independent stories.
He was in a minor role in the movie Dogs Don't Wear Pants directed by JP Valkeapää and just released last month (November).
Amos will appear in the feature film Eden, which is currently in post production after filming in 2019. The movie, in which he plays the role of "Sampo", will be released in 2020.
We Have Heaven is a short film, directed by Tuukka Vartiainen, in which Amos plays the role of "Petja", the main character's son. It will also be released in 2020.
Amos currently works as a barista and has attended some coffee competitions. This year, he finished third in the Finnish Brewers Cup.
His future plans are to graduate from High School next year, and apply to the Finnish Theater Academy in Helsinki.
For more information about Amos, visit:
Billy Elliot the Forum, Amos on IMDb
___________________________
To The Alphabetical Profile Index