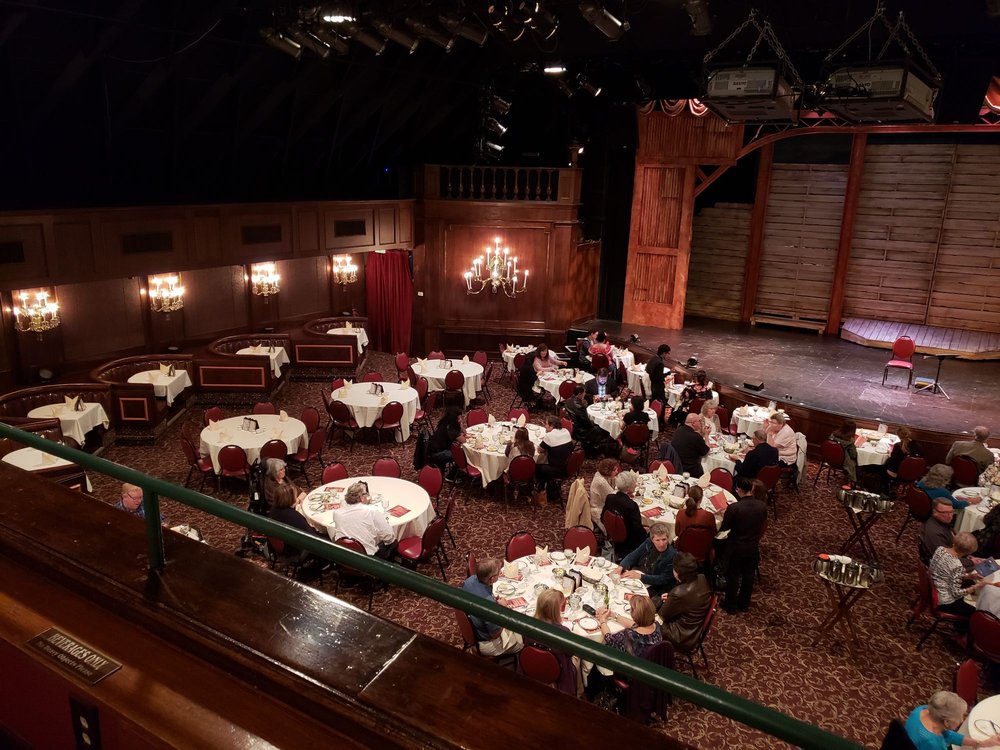 A production of Billy Elliot The Musical (BETM) will be presented by the Candlelight Pavilion Dinner Theater in Claremont, California from November 5-27, 2021.
The theater, which is located on historic Route 66, bills itself as providing "patrons with a dinner theater and musicals for a theatrical experience the caliber of the Broadway shows in LA – without the freeway or parking dilemmas".
The Candlelight Pavilion Dinner Theater was founded in 1985 by Ben D. Bollinger. Ben created the idea for the theater on the back of a napkin and helped make the dream a reality with first performances at the old Claremont gymnasium, where he had once played basketball as a star athlete in 1956. Today, the 299-seat dinner theater, now run by his son Mick and daughter Mindy (Ben passed away in 2018), has become an Inland Empire institution and one of the longest continuously run and highest grossing dinner theaters in the country.
Candlelight's production of BETM was originally on the theater's schedule for the 2020 season, but like so many other planned events, the show was canceled by the Covid-19 pandemic's stay-at-home orders. The theater was closed for almost 15 months, reopening in June of 2021 with shows playing at about half the theater's capacity. In August/September the theater featured a production of Saturday Night Fever and a concert series production called Bee Gees Gold: A Tribute to the Bee Gees played the theater at the end of October, just prior to BETM.
Candlelight's BETM will be led by 13 year old P.J. Walker as Billy. P.J. is primarily a dancer at this point in his young performance career. He has the unique situation of having his ballet teacher from the studio where he studies dance, Inland Pacific Ballet, Executive Director Zaylin Cano, also be the choreographer of the Candlelight Pavilion Dinner Theater production of BETM.
Cano says of Walker, "P.J. is a fantastic student, he is an absolute joy to work with. He is very methodical with his approach, so he likes to know the counts and where he is going. And he gets more and more into character, which is fantastic at his age to be that meticulous."
To learn more about P.J. Walker, click on the Billy Profiles button (below) to be taken to his detailed profile.

To see a complete listing of the rest of the Candlelight Pavilion Dinner Theater cast, just click on the Cast Information button.
To A List of All Billy Elliot The Musical Articles at theskykid.com
Back to Billy Elliot Dances Around The World