Note: Charles's last show as Billy in the Square Foot Theatre's production of Billy Elliot The Musical was on August 13, 2017.
Debut: July 9, 2016 (Landmark Community Theatre, Thomaston, CT) August 10, 2017 (The Square Foot Theatre, Wallingford, CT)
Total Performances as Billy: 13 (Thomaston = 8) (Wallingford = 5) (No partial shows)
Charles Pelletier was 14 years old (D.O.B. = 15-Jun-2002) when he debuted as Billy Elliot in Thomaston, CT. "Charlie", as friends and family know him, is from the village of Terryville, in the town of Plymouth, CT and is an 8th Grader attending the Waterbury (CT) Arts Magnet (WAMS) middle school.
Charlie began dancing when he was four-years-old, after following two older sisters to their dance lessons at Terryville's Reach For the Stars Academy of Dance studio. Initially his interest was in Irish dancing and hip-hop, but those interests have since expanded to other forms of dance. The studio's owner, Mary Marrone, saw potential. "I noticed that there was way more to him than hip-hop," said Marrone, who added tap, jazz and ballet to Charlie's regimen. "He has so much potential. He's winning his competitions all over the state and beyond."
Dance roles have included "Fritz" in The Nutcracker and "Jesus" in Godspell Jr., both at WAMS.
Perhaps Charlie's biggest claim to fame, prior to his landing the role of Billy Elliot, was his appearance, at ten years old, on the Lifetime reality series Dance Moms in 2013.
Dance Moms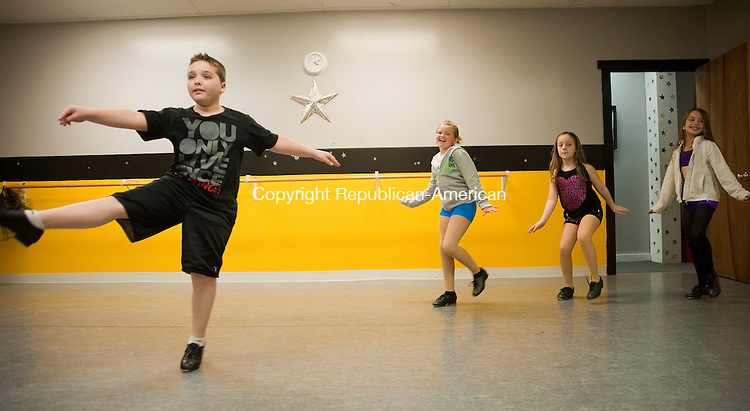 Credit: Photo by Republican-American
With his proximity to NYC, Charlie is a frequent auditioner for Broadway shows, and appearing in one is a long time goal.
With his Billy debut on July 9th, Charlie became the 154th actor to portray the title role in a non school/youth production of Billy Elliot The Musical worldwide.
In June 2017, Charlie performed in The Square Foot Theatre's production of Godspell. He was thrilled to return to the company later in the summer to star as Billy in their production of BETM, which ran from Aug 10-13.
*Black & White headshots of Charles in this article by Lisa Cherie Photography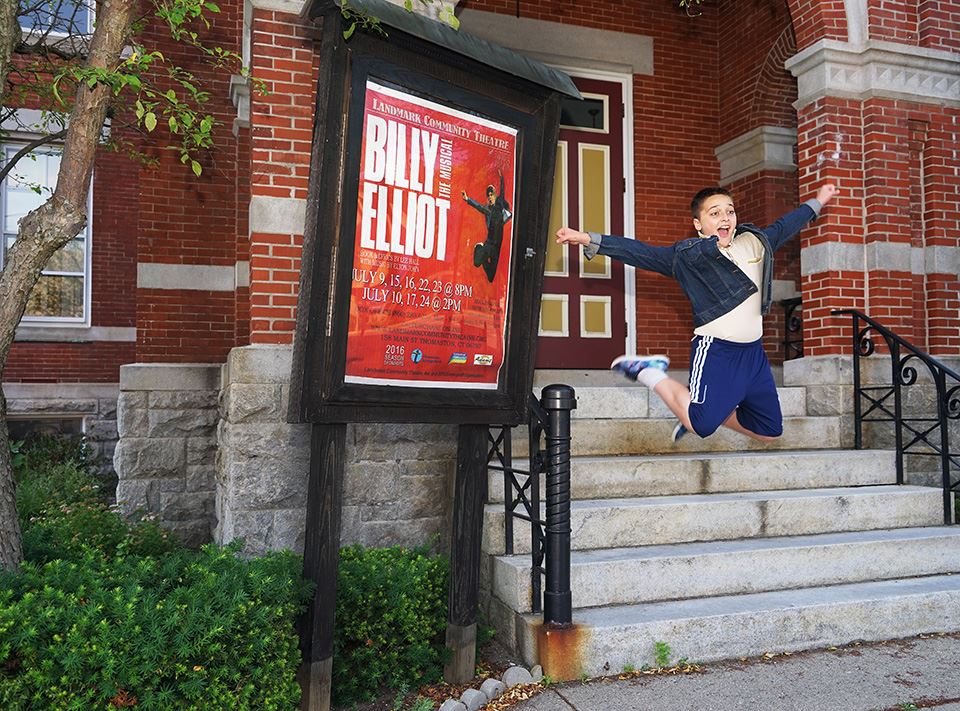 Credit: Photo by Megan Stevens
For more information about Charles visit:
______________________________________
To The Square Foot Theatre's Main Page
To the Landmark Community Theatre Main Page
To A Complete Listing of All BETM Articles