Note: Billy Elliot Production Photos in this article by Rachel Phillipson Photograpy.
The History of Hangar Theatre from its website:
The Hangar Theatre is located on the traditional homelands of the Gayogo̱hó꞉nǫ' (the Cayuga Nation). The Gayogo̱hó꞉nǫ' are members of the Haudenosaunee Confederacy, an alliance of six sovereign Nations with a historic and contemporary presence on this land. The Confederacy precedes the establishment of the Hangar Theatre, New York state, and the United States of America. With this statement, the Hangar Theatre acknowledges the painful history of Gayogo̱hó꞉nǫ' dispossession, and honors the ongoing connection of Gayogo̱hó꞉nǫ' people, past and present, to these lands and waters.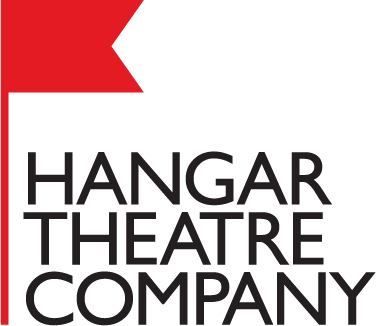 On July 11, 1975, the Hangar Theatre opened with Man of La Mancha, thanks to more than a decade's effort by impassioned citizens in Ithaca, NY. Today, the Hangar Theatre has achieved national prominence as a regional theatre producing exceptional plays and serving as a learning environment for rising theatre professionals.
The original conversion of a municipal airport hangar was made possible by a grant from Nelson Rockefeller and the combined efforts of the Ithaca Repertory Theatre (renamed the Hangar Theatre Company in 1978), Cornell University, Ithaca College, and the City of Ithaca. In 2010, the Hangar for All Seasons capital campaign met its $4.6 million goal for a complete building renovation, creating a year-round home for the Hangar Theatre Company as well as a venue for other national artists and local organizations. The Hangar hosts events from folk concerts to opera galas for audiences of all ages.
In addition to its summer Mainstage and KIDDSTUFF productions and annual winter show, Charles Dickens' A Christmas Carol, the Hangar is home to the Lab Company, a nationally recognized incubator for rising actors, directors, and playwrights as well as an extensive apprenticeship and intern program in their Production Department. The Hangar's Next Generation School of Theatre offers classes for students in grades 3-12, and Project 4 sends teaching artists into area classrooms.
Just a few of the many productions produced on the Mainstage of the Hangar Theatre over the past few years:
Sweeney Todd

Once

Kinky Boots

Into the Woods

Chicago
Billy Elliot The Musical
Auditions for the BETM production at the Hangar Theatre took place in two sessions — on March 21 and March 25, 2023.
Rehearsals began on June 12, 2023 and continued through a Tech Rehearsal on July 4th and the Dress Rehearsal on July 5th.
A preview performance was staged on Thursday, July 6th, followed by 10 more shows beginning with the official Opening Night on July 7th.
To learn more about Hugo Lloyd, click on the Billy Profiles button (below) to be taken to his detailed profile.
To see a complete listing of the rest of the Hangar Theatre cast, just click on the Cast Information button.
To A List of All Billy Elliot The Musical Articles at theskykid.com
Back to Billy Elliot Dances Around The World