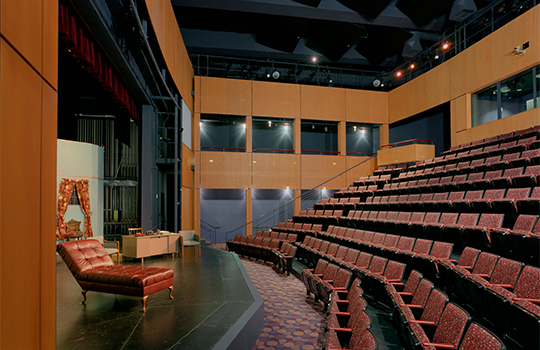 Mesa Encore Theatre (MET) in Mesa, Arizona, presented a regional production of Billy Elliot the Musical (BETM) from March 10-19, 2017 in the Nesbitt Elliott Playhouse at Mesa Arts Center.
Mesa Encore Theatre first came into being in 1937 when Joseph S. Jarvis was appointed head of Mesa Parks and Recreation Department with an aim "to make Mesa a beautiful place for all to live". One of the first things Jarvis did in his new role was to set up a theatre group, and thus MET was born.
Since day one MET has relied on volunteers to operate, and, throughout its long history, the hard work and dedication of thousands of volunteers have allowed MET to put on over 200 full length plays and musicals.
BETM was just one of several ambitious musicals that MET produced in their 2016/17 season, with the others including Footloose, The Music Man, The Fantasticks and Urinetown the Musical.
The cast of BETM was led by a young actor who was new to the title role of Billy Elliot. He is Ryan Marlowe.
To learn more about Ryan, click on the Billy Profiles button (below) to be taken to his detailed profile.

To see a complete listing of the rest of the Mesa cast, just click on the Cast Information button.
To A List of All Billy Elliot The Musical Articles at theskykid.com
Back to Billy Elliot Dances Around The World