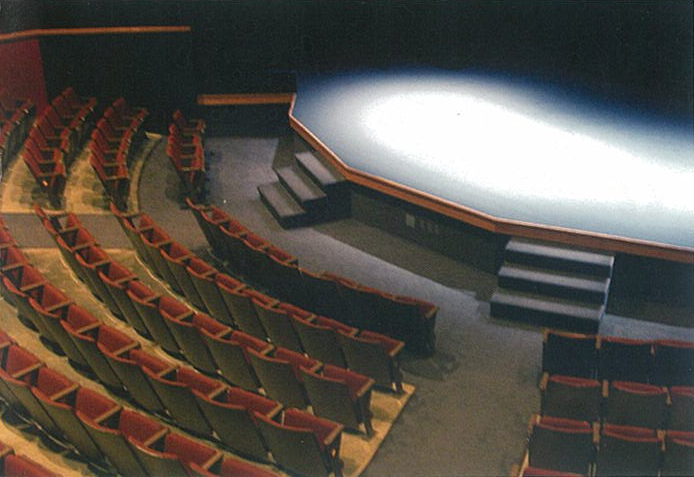 Billy Elliot The Musical (BETM) will be presented by The Orcas Center for the Performing Arts, March 15-25, 2018, for eight performances, at the Center Stage Theatre.
Incorporated in 1976, Orcas Center is a non-profit arts and cultural organization located on
Orcas Island in the San Juan archipelago of northwest Washington State. It is the focal point on Orcas Island for community theatre and the performing arts, presenting an average of 40 shows per year, featuring both local and professional artists. The facility features the 213-seat Center Stage Theatre, a smaller black box theatre, a multipurpose community room, a fully equipped kitchen, offices and a beautiful lobby that functions as a gallery for the visual arts.
Its production of BETM is the latest in a season of local productions there that so far has included The Addams Family, Willy Wonka and the Chocolate Factory, and A Christmas Carol.
The Orcas Center's Robert Hall, who is directing their production of BETM, relates the process by which the musical was chosen. He states that when he began looking for a musical to do for this season, he came across BETM on YouTube and fell in love with it. Hall immediately thought of a possible Billy and felt that doing the huge show at their small island theatre was very possible if he could get both Aristotle Luna to play Billy and Aristotle's private dance instructors — Tiffany Loney and Anthony the Dancer — involved in doing the show. "I think it's a beautiful story", Hall says. "It's about a young person in an oppressive family who finds his way out. That appeals to a lot of kids these days. It's a universal theme — especially if you're in the arts."
Needless to say, Hall was successful in getting both Aristotle and the two dance instructors involved in the show — the latter two as choreographers (plus Tiffany Loney is taking on the challenging role of Mrs. Wilkinson). Loney mainly choreographed a scene with the Ballet Girls (with whom she'll be appearing much of the time on stage) and Anthony oversaw the rest of the choreography, which includes ballet, tap and jazz numbers. Anthony said the entire cast is part of the dance scenes and that he built the numbers around them. "There is a little bit of everything", he said. "I didn't love the music initially, but it grew on me. And the dancers grew with it too. There are different skill levels, but collectively they look fantastic. It's going to be a phenomenal production."
As previously mentioned, the Orcas Center's production of BETM will be led by Aristotle Luna, a young man with extensive dance training and acrobatic skills, but with relatively less experience in musical theatre. But he's a quick study and has worked very hard since September 2017 to become Billy.
"It's such a dance-centric play that it spoke to me," said Loney. "And we wanted to have this for Aristotle at an age where he can do it but it's also a stretch for him. For me, that's the heart of it: giving a kid this opportunity."
To learn more about Aristotle, click on the Billy Profiles button (below) to be taken to his detailed profile.

To see a complete listing of the entire Orcas Center cast, just click on the Cast Information button.
To A List of All Billy Elliot The Musical Articles at theskykid.com
Back to Billy Elliot Dances Around The World