San Diego Musical Theatre will present a regional production of Billy Elliot the Musical (BETM) at the Spreckels Theatre in downtown San Diego from September 22 to October 8, 2017. The production is co-produced by California Ballet.
San Diego Musical Theatre (SDMT) was founded in September 2006 by Erin and Gary Lewis as a professional, non-profit, musical theatre organization producing Broadway musicals. SDMT's first production was the San Diego regional premiere of The Full Monty, performed at the North Park Theatre, which received critical acclaim. Over the next nine years SDMT produced a variety of Broadway musicals including Guys and Dolls, Dreamgirls, A Chorus Line and Irving Berlin's White Christmas, performed in three different venues – the North Park Theatre, the East County Performing Arts Center and the Lyceum Theatre.
For the 2015 season onwards SDMT have made the Spreckels Theatre their home, and so this is where their production of BETM will be presented.
The director of BETM, who is making his San Diego directorial debut, is Neil Dale. He is originally from Liverpool in England and moved to San Diego in 2007 after meeting his wife whilst performing in Cameron Mackintosh's Miss Saigon. Dale is a very experienced actor having appeared in numerous shows throughout his career including a production of Billy Elliot. He couldn't be more excited to bring this beautiful story to the people of his home town.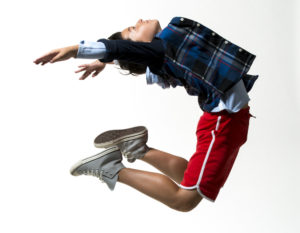 BETM marks the first time that SDMT have collaborated with another organization to produce a show. California Ballet is co-producing the show, and their Associate Artistic Director, Jared Nelson, is serving as the production's choreographer. They have also given ballet training to SDMT's Billy, 10-year-old Charlie Garton, since he was cast almost a year ago.
In the following video some of the cast and creative team discuss the show, and it also features Charlie rehearsing Angry Dance:
Credit: Video by San Diego Musical Theatre
After the show opened, SDMT released this trailer, featuring clips from many of the big dance numbers in the show:
Credit: Video by San Diego Musical Theatre
To learn more about Charlie, click on the Billy Profiles button (below) to be taken to his detailed profile.

To see a complete listing of the rest of the San Diego Musical Theatre cast, just click on the Cast Information button.
To A List of All Billy Elliot The Musical Articles at theskykid.com
Back to Billy Elliot Dances Around The World