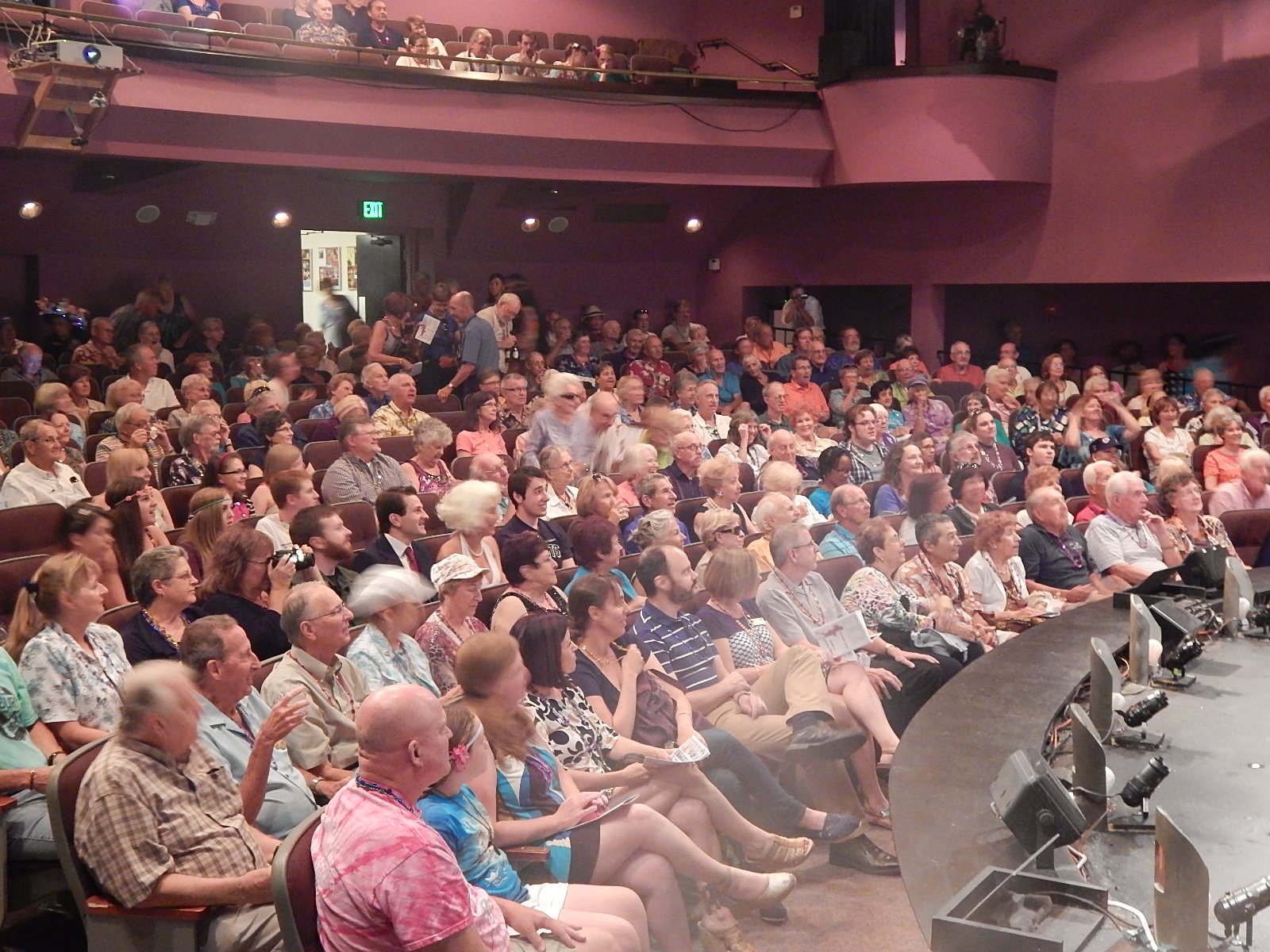 Venice Theatre in Venice, Florida, will present a production of Billy Elliot the Musical (BETM) from November 8 to December 4, 2016.
Venice Theatre first came into being in November 1950, then known as Venice Little Theatre, with their home being in the converted Venice Army Air Base. From there they moved to their new home on West Tampa Avenue in 1973, with their new theatre seating 286 patrons.
As the theatre became more popular, in 1993 they began producing three full season series – MainStage, Stage II and Theatre for Young People – with the home of the latter two being in a newly created black box theatre. A two million dollar renovation followed in 1999, adding a second floor to the theatre, and extending MainStage seating to 432. By 2006, the theatre mounted 400 performances of over 40 unique productions with attendance of 85,000 people.
In 2008, given the massive popularity of the theatre, it could no longer be considered "little", so the decision was made to rename it Venice Theatre.
In the present day, Venice Theatre is the largest community theatre per capita in the US with an operating budget of almost three million dollars.
Two young actors will lead the 35 member Venice Theatre BETM cast in the title role of Billy Elliot. They are Patrick Higgins and Carson Maschmeier. The director and choreographer of the show, Thomas Dewayne Barrett, says of the two Billys, "They've both been doing an amazing job from the beginning. I'm so happy to have found them!".
Venice Theatre's production of BETM welcomed a very special guest to visit their show – Trent Kowalik, one of the original three Broadway Billys, who also starred as Billy in London. Trent took part in talkbacks after the shows on Nov 10 & 11, and taught two tap workshops on Nov 12.
Trent also joined the two Venice Theatre Billys on local TV show "Suncoast View", where they taught the presenters a short tap dance. Patrick and Carson then sung a section from Electricity. Here is a video of this appearance:
Credit: Video by ABC 7 Sarasota – WWSB
To learn more about the Venice Theatre Billys, click on the Billy Profiles button (below) to be taken to their detailed profiles.
To see a complete listing of the rest of the Venice Theatre cast, just click on the Cast Information button.
To A List of All Billy Elliot The Musical Articles at theskykid.com
Back to Billy Elliot Dances Around The World