Billy Elliot the Musical BETM has a long history of being performed in Australia. The show first reached Australian shores way back in 2007, when it was in fact the first production of BETM to be performed since the original had opened in London a couple of years prior. That production moved from Sydney to Melbourne in 2008 before closing in 2009.
A decade later, BETM returned to Australia, this time as a touring production. The show toured in 2019/20, visiting three cities — Sydney, Adelaide and Melbourne.
Surprisingly, BETM has still never been performed in Australia's second-largest state –Queensland. This will all change when the latest iteration of BETM opens at The Star Gold Coast on July 6, 2023. The show runs until August 13.
This brand new production of BETM is produced by Matt Ward Entertainment (MWE). Founded in 2012, the company focuses on world class cabaret and musical theatre productions. According to their website, "MWE has been instrumental in shaping the arts and culture landscape in Queensland, in particular on the Gold Coast. MWE has provided professional development opportunities for emerging artists, employment and job security, community engagement, connecting local artists with national and international networks while providing world class entertainment."
In recent years, MWE have put on many other popular large scale productions:
2022 – Priscilla Queen of the Desert
2021 – Mamma Mia!
2019 – Wicked
2018 – Rent!
The search was launched to find the Gold Coast Billys in February 2023, with auditions held the following month. On 8th May the names of the three boys were announced who would share the title role of Billy. They are Diesel Batson, Ethan Dahl and Harrison Smith.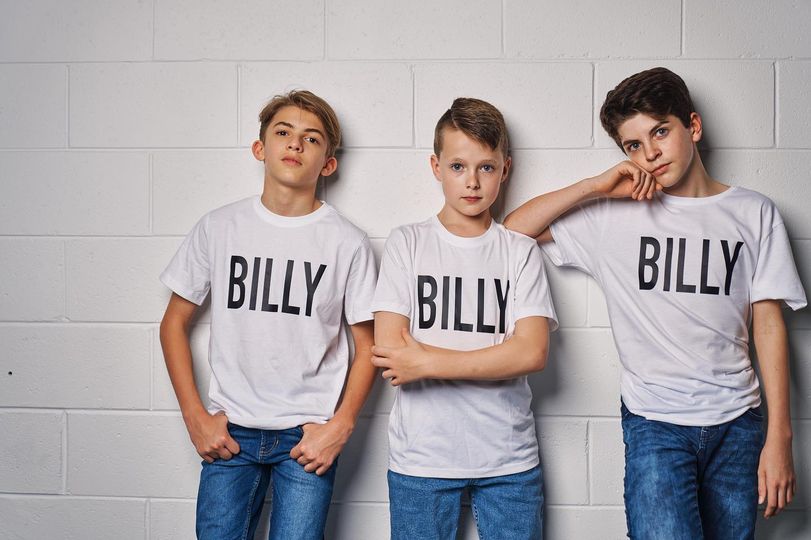 The full cast was announced in June. It's a large-scale production, with an adult cast of 20 and a youth cast of 27.
A couple of weeks before opening night, news channel 9 News Gold Coast reported on the show's rehearsals:
To learn more about The Gold Coast Billys, click on the Billy Profiles button (below) to be taken to their detailed profiles.

To see a complete listing of the rest of the Gold Coast cast, just click on the Cast Information button.
To A List of All Billy Elliot The Musical Articles at theskykid.com
Back to Billy Elliot Dances Around The World